March 2009
by Volker Weber
Duffbert quotes The Industry Standard:
Project Match, an IBM offshoring initiative the Standard reported on last month, offers U.S. employees the chance to stay with IBM by relocating to another country, to work in an IBM regional division at local wage rates. IBM has roughly 400,000 employees in 170 countries. As of early February, fewer than ten employees had shown interest in the program.
Sounds like DoesNotWorkplace.
by Volker Weber
Since our announcement last Tuesday about starting to charge users €3.00 per month for listening to the radio in countries other than the USA, UK and Germany, we've received a lot of feedback.

We're listening and we've postponed the date on which radio will become a subscription service outside the USA, UK and Germany.
by Volker Weber
Here is a list of all published TEDTalks for your reference.
by Volker Weber
I am pleased to report that a very long, and sorry saga, lasting more than 6 years, has finally come to a close! I am, of course referring to the LSX Toolkit. I got my new version of it today, the previous release having come out in 2001. That's a long time to wait, but Friends! The waiting is Over!
by Volker Weber
Skype has landed on the iPhone. My first chat was with Stephan, who was already awake in Singapore. I also tested a call with the test center:
This was over WiFi, since I don't have a 3G iPhone to test with. Wink wink, Apple. :-) Call quality was not good, but workable. Will try again tomorrow. While the client has all the features I need, it is of course lacking one important feature: the iPhone won't let it run in the background. So you can contact your buddies, but they cannot contact you when you are doing other things with your iPhone. If you and your buddies all use iPhones, you need to strike it lucky that they are running the application at the same time as yourself.
by Volker Weber
The following page contains the tools and analysis results described in our "Know your Enemy" paper "Containing Conficker - To Tame a Malware". The paper is published by the Honeynet Project and can be downloaded here
by Volker Weber
On October 31, 2009, MSN Encarta Web sites worldwide will be discontinued, with the exception of Encarta Japan, which will be discontinued on December 31, 2009.
by Volker Weber
by Volker Weber
Let me see. Who is big in cloud computing? Amazon, Google, Microsoft (harrummph), Salesforce. Don't see any of them here. Wait for us, we are the leaders? I mean, those on the manifesto.
by Volker Weber
Months after teasing us at CES with an announcement of Skype's native VoIP client for the iPhone, the free Skype for iPhone will finally be available to download from the iTunes App Store sometime on Tuesday.
by Volker Weber
Most common passwords list from 3 databases
by Volker Weber
ClueMapper is a web-based application for managing software and software-based consulting projects. Currently it uses Trac to handle individual projects but adds the ability to create new trac instances, svn configurations, etc.
Requires: Python 2.5+
by Volker Weber
MindBerry is a mind-mapping software for BlackBerry smartphones. It's the ideal software for organize your thoughts, manage information overload, increase your productivity and creativity. Capture and organize your ideas at any moment, do it visually with MindBerry. You can export the mindmap to FreeMind format and transfer it to your desktop for continue use.
Did not think this was possible with the BlackBerry user interface.
[Thanks, Gerald]
by Volker Weber
Hunch is a decision-making site that gets smarter the more it's used.

After asking you 10 questions or fewer, Hunch will propose a concrete and customized result for hundreds of decisions of every kind: What kind of car should I buy? Should I switch to a Mac? Should I dump my boyfriend? Where should I go on vacation? Should I get a tattoo?
by Volker Weber
by Volker Weber
by Volker Weber
by Volker Weber
Yesterday morning I had breakfast with a good friend of mine, a mentor in the consulting industry. He's a senior partner in a large consulting company and has worked in one large company or another for the past 35 years. Really smart, really talented.

And now really depressed. He hasn't been having fun for some time but it's gotten worse. He's survived several rounds of layoffs but who knows, he tells me, he might be hit by the next one. And if he isn't, he might leave anyway because it's so miserable. He doesn't understand how his company is making decisions, including how they decide whom to let go. He is one of the most senior leaders in this company and even he doesn't trust it anymore.
by Volker Weber
by Volker Weber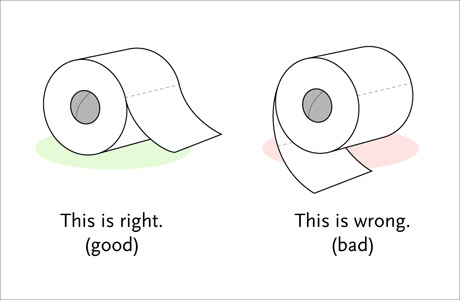 by Volker Weber
Here is a good example how not to communicate:
Today we're announcing an upcoming change to the way Last.fm Radio works in some parts of the world. In the United States, United Kingdom and Germany, nothing will change.
In all other countries, listening to Last.fm Radio will soon require a subscription of €3.00 per month.
What is your first question if you read this? Let me guess:
What is the difference between the US, the UK, Germany and the other countries?
The news item never answers that question. Further down in the comments, after people got angry, there is an explanation. Last.fm pays for the music it plays with money they make from advertisement. That business model only works for these three countries. Last.fm is headquartered in the UK, they can use CBS sales people in the US, and they traditionally have had a strong presence in Germany.
Simple explanation that makes sense. Now I need somebody to explain why Last.fm only integrates with Sonos in the same three countries. There are no ads when you listen to Last.fm on your Sonos.
by Volker Weber
"Getting people hooked on using Office in a collaborative mode at home is super-important to getting them to use it that way at work," he said. "If you lose the consumer, you lose the enterprise."
IBM has lost this fight long ago, with Notes and with Smartsuite, against Outlook and Office. I am not too optimistic that they can win it with Symphony but they certainly should keep trying. I think that Google is making inroads with GMail but not so much with Docs & Spreadsheets.
by Volker Weber
Photo: Alex
by Volker Weber
Playboy archive has old magazines to view from cover to cover. For free. Read it for the hilarious ads.
by Volker Weber
If you need to buy a personal navigation device soon, you may want to hold your purchase for another three weeks or so. TomTom is bringing their best navigation technology to their entry level devices ONE and XL. I have not asked but I am pretty sure they won't let you update your older device to the new software, so you are better off not buying an old one.
The opposite is true for Sonos. So far they have upgraded all existing customers' gear with new features for free.
by Volker Weber
During a contest at the CanSecWest event, security researchers competed to exploit vulnerabilities in web browsers. Firefox, Safari, and Internet Explorer were all successfully compromised, but Chrome was able to withstand the first day of the competition.
by Volker Weber
While I often use the Twitter.com web interface, I have come to like three applications. TweetDeck on the Mac or PC, TwitterFon on the iPhone, and SocialScope on the BlackBerry. Can't really say anything about SocialScope, because they don't want me to. You will find screenshots on Google though. TweetDeck is an Adobe Air desktop application, and I found it too "big" at first, but now like it because it gives me a fast overview, searches for replies and allows me to follow replies to their original posting. TwitterFon is very clean and easy to use, and gives me nice ways to follow conversations.
by Volker Weber
Prime Minister Gordon Brown, was recently given a gift of 25 DVDs of classic American movies by US President Barack Obama. When Brown sat down to watch one of them, he found he couldn't -- because Obama had given him Region 1 DVDs, unplayable in Brown's Region 2 DVD player. The pointless DRM didn't stop any piracy, it prevented an absolutely reasonable use of legitimately purchased content.
DVD Region encoding has nothing to do with piracy. It is a way to extort more money.
Repeat after me: DRM is bad for the customer.
[via Hanno]
by Volker Weber
This feature can't pull back an email that's already gone; it just holds your message for five seconds so you have a chance to hit the panic button.
Great idea. Hold a message for five seconds after I hit "send" and give me the chance to cancel it. That would catch most of my mistakes.
by Volker Weber
Here's a quick way to start BitTorrent downloads remotely, if you're using Dropbox.
Brilliant.
by Volker Weber
Even though we are moving our url will remain the same
— LGHTeam

... and you can keep your computer.
by Volker Weber
by Volker Weber
The event was not broadcasted, but is now available as a stream or as a download (787 MB 640x360 Mpeg4).
by Volker Weber
Sonos knows how to bait for followers on Twitter. He posts about free music on a daily basis. And is very responsive to all things Sonos. Latest addition to my library is Stevie Wonder, playing live in London, more than 35 years ago.
by Volker Weber
Q: Where do you stand on tethering?
A: There's two pieces needed to support that: client side and working with carriers. We're absolutely supporting tethering in the client side in iPhone 3.0, but we're working with carriers around the world to see when they can add tethering support on their networks. But we are building that support into iPhone 3.0.
There is nothing to add on the network. The issue here is that a PC burns through a lot more data bandwidth than the iPhone. If you currently have an iPhone goto Settings/General/Usage. How much data did you use in the last month? It's 100 MB for me. How long do you think this will last with a tethered PC?
The network side of a "tethered phone" is working already. It is used by all other tethered phones or 3G modem sticks. What Apple is working on with the carriers, is how the carrier can make sure you paid for the new capability. For Germany that has happened already. T-Mobile has lowered the traffic allowance you get.
by Volker Weber
Peter Glaser, wunderbar:
Faulheit ist ein bedeutsamer und unterschätzter Antrieb des menschlichen Daseins, so paradox sich das vielleicht anhört. Was ich meine, wird klar, wenn man einen wirklich faulen Menschen (WFM) betrachtet. Der WFM ist oft extrem fleißig, denn er will möglichst schnell wieder faulsein. Dazu trinkt er gelegentlich Kaffee, rührt aber selbst um.
by Volker Weber
Thanks for making me the best Betamax Enterprise Engineer in Europe
— Wild Bill
by Volker Weber
by Volker Weber
by Volker Weber
by Volker Weber
Location based services at its best. Too bad that this application is not available in the German iTunes store. I know a few girls who would like it. :-)
by Volker Weber
Ever since I started using the Samsung NC10 netbook, I have been using Google Chrome, with Gears and a couple of Google applications. I never even bother opening any client applications. Instead of an IMAP client, I just use Google Mail with offline support. I can run it online, offline, or in flaky connection mode, where it runs off the local store but keeps a connection with the server. The browser lets me resize edit boxes, so I can easily alter web applications that have too small entry fields. Like the web interface to this CMS for instance. Chrome provides a decent spell check, I can use Google Docs & Spreadsheets online and offline.
Google Mail has been working absolutely flawlessly in the three+ monthes I have been using this netbook. It filters around 300 spam messages a day, without any false positives, and very, very few false negatives. It is extremely fast, and lets me work with my mail even in disconnected mode.
In this package Windows is just an operating system that runs the machine. Applications don't run on Windows. They run on Chrome. And every time I touch Firefox, it just feels so ... quaint.
by Volker Weber
Welcome to Blueskills.net. Whether you are an organisation looking to post a contract/job or a Domino expert looking for a new position, we believe you can extract value from a visit here.

There is no charge for the use of this site, there will be advertising opportunites in the future, but for now feel free to spread the word that there is a dedicated Domino recruitment site available.
by Volker Weber
From the great Notes error message collection of Clint Eastwood, err Chris Linfoot
by Volker Weber
by Volker Weber
No play controls on the device, just an off/play/shuffle selector. You control it through a tiny remote on the headphones. It tells you artist, song and playlist with VoiceOver, and lets you select one of several playlists. That is more control than before, but you cannot use your preferred headphones.
by Volker Weber
It is amazing how quick niche social networks have grown. I am attempting to review, catalog, and monitor these sites. Below is an ever growing list of niche social networking sites.
Impressive list. And this is not even a world view.
by Volker Weber
I'm fine if you're using Twitter to run up a follower number, blast your marketing message to people, or announce 5 times in one day that your followers shouldn't miss your upcoming conference call. I don't take that personally. However, when I try to help people on a daily basis figure out the best way to use Twitter in their business, how to find and produce quality and personality on Twitter, don't take it personally that I won't be referring them to you.
by Volker Weber
Whether you are a Notes or Outlook user, you may have a mobile device that contains data which belongs to your company. How do you protect it? What are you worried about? What kind of policies does your company have regarding its data on mobile devices?
I am putting together a presentation on these things and I would like some real world input. I talk to security people, and each and everyone of them has their own ideas. USB devices are something that can go from completely forbidden to well supported. Some people rely heavily on encryption while others deploy management tools that let you trace or remote wipe devices.
What's your take? Please comment in English or German as you see fit. You can also send me stuff by mail. Please indicate whether that information is confidential, whether you would want to be quoted or not.
by Volker Weber
by Volker Weber
Business users need seamless access to people, processes, and information to improve their productivity. With Alloy by IBM and SAP, business users can easily access SAP business processes and information within their familiar IBM Lotus environment. The integration provided by Alloy allows business users with access to enterprise information, yet keeps them compliant with their company's policies.

Since business users remain in their familiar Notes environment, there is a low learning curve, which can help speed adoption. As a result, business users can be more productive with improved decision making, and increased compliance with corporate policies.

Alloy ensures rapid deployment without extensive customization to support key business processes yet provides extensibility to support your unique environment.
To be available in exactly one week.
by Volker Weber
Within exemplary embodiments of the present invention repeating calendar event scheduling application options are implemented to support the implementation of a distraction-free meeting event. This aspect is accomplished by the calendar event invitation specifically stating that the meeting is expected to be distraction free, and as such, the acceptance of a meeting invitation would require that the meeting invitee submit to the computing system suspension requirements that are necessitated to initiate a distraction-free meeting. This meeting policy is enforced by the calendar event scheduling application being configured to effectively suspend the local activity of a computing system or incoming and outgoing communication requests that are received at the computing system.
by Volker Weber
by Volker Weber
Bill has had enough of the behind-the-scenes wrangling that is so typical of the little yellow bubble. In a way, it's the first victim of the Lotus Attack Kittens(tm). I am more with Duffbert: distrust all sides.
by Volker Weber
Our American friends have created yet another daylight savings time. They advanced their clocks this weekend. If you have scheduled any international conf calls this week, you may be an hour late, if you don't take that into account. Things will be back to normal, when the rest of the world switched in three weeks.
by Volker Weber
Look what the mailman brought today: A Belkin Network USB Hub. It lets you connect remote USB devices over the network to computers running Windows or Mac OS X. Since I don't have a TV cable where my computer is I always wanted to connect the Equinux TubeStick over the network:
This works well with the TubeStick Mini but not with the old TubeStick. It is recognized but unable to get a sufficient data rate. I am not sure why, but only the Mini works:
I can't get it to recognize my Edirol UA-1X sound device. It powers up, green LED is on, but it won't show up in the control center.
Update: This isn't really working, at least not with Mac OS X 10.5.6. Belkin obviously uses a Sylex SXVirtualLink platform. They have newer drivers than Belkin provides, and those only work up to 10.5.5. From current experience, I would stay away from the device. The hub is losing data somewhere on the data connection. A nuisance with a TV stick, but a disaster with files.
Neat idea, but fails in practice.
by Volker Weber
by Volker Weber
You have to try Readability. It turns this:
into that with a click of a bookmark:
And it works even better with larger windows than I can show here. Highly recommended.
by Volker Weber
the TomTom lawsuit goes to the heart of Microsoft's attacks on Linux, and its effort to stop people using it in embedded systems – an increasingly popular option, and one, therefore, that is increasingly problematic for Microsoft.
by Volker Weber
Man glaubt es kaum, aber laut Twitter hat E-Plus jetzt auch EDGE in mehreren Städten.
[Danke, Martin]
by Volker Weber
by Volker Weber
Thanks to some great help from Stuart, I am now enjoying Spotify on my Mac, streaming the music over the Bluetooth gateway into my Sonos. This does not work for German users as you try to walk through the front door:
Unfortunately, due to licensing restrictions we are not yet available in your country. We understand that you are currently in Germany.
Solution: find somebody who signs you up from a supported country. Thank you, Stuart.
I wish it would not offer me stuff it can't deliver. This music licensing business is completely borked in the Internet age:
Update: I found the switch to filter only relevant stuff. And the switch to let it scrobble to last.fm.
by Volker Weber
by Volker Weber
Wäre wirklich sehr praktisch, wenn man Tweets nachträglich ändern könnte.
by Volker Weber
When I return from CeBIT people will ask me, what's new? Well, that depends entirely on what you find interesting. Here are a few observations:
Broadband Internet is finally going to happen. Deutsche Telekom opens its VDSL to competitors and will work with them to to build the network. Resellers will lose in this game, network operators win. Telekom will also start to offer double play (phone plus Internet) instead of only tripple play (phone plus TV and Internet). This opens up the market for SMB customers. 50 MB downstream and 10 MB upstream. That is what I have been waiting for and it should be available in about three months.
Border routers for homes and small businesses become universal players. The same device can connect to VDSL, ADSL, cable and UMTS/HSPA and soon LTE – though a USB modem stick. This enables the carriers to sell Internet access without the customer waiting for his line to be switched. Take the device home, plug it in and start to work. When DSL becomes available to the device it will switch over from UMTS/HSPA to DSL. Carriers want you to use the broadband modem when away from home. Will see what kind of tariffs they come up with. I guess it will be flatrate for a day, and that is a good choice for casual use.
Carriers work closely with device manufacturers for their all-in-one routers. That is bad news for those who are not partnering with the carriers. Same play as with mobile phones. Either you get listed or you don't. Carriers want multiple suppliers though, so that their partners don't get too bold.
Apple is missing the boat on netbooks. Everybody wants one, most freelance reporters have one. Reporters working as employees are waiting for their IT departments to catch up with the world. This is the mobile devices they have been waiting for. Bonus points for 3G+ modems. The hunt for WiFi is officially over with these machines. What makes the netbook so desirable? Weight, size, battery capacity, sturdiness. I don't see any professional using a MacBook Air for instance. Battery capacity is way too low, it does not feel solid enough to just throw it around, and it's often too big. I'd love to have a device with all capacities of a netbook with Mac OS X, and I want it to be an official one and not a Hackintosh.
Microsoft has their Online Services all lined up. They resell through partners. 12% of revenue for every seat throughout its first year, 6% for every consecutive year. All hosted by Microsoft. This is easy money not only for small fish. Vodafone has signed up as a big partner. Exchange Online, SharePoint Online, and Office Live Meeting trials are now available in 19 countries.
I am going to phrase this as a question. Is Notes a dirty word? IBM is pushing a Microsoft-free desktop. Their story is pretty solid with a four stage approach that may work well with customers. And it carefully avoids using the words Lotus Notes. It's the IBM SOA Client, it has many plug-ins, also mail and calendar plug-ins ... In no way I am suggesting that Notes is a bad choice. But it seems to me that the Microsoft-free story tellers are trying to avoid a conversation stopper.
IBM is pushing cloud computing big time. Their most expensive exhibit was about cloud computing. SOA is still around, but the trump card for bullshit bingo is as of now "cloud".
CeBIT is now what Systems always wanted to be. Business to business. There are still some tourists carrying bags with free stuff, but they are no longer the majority. This is good. I will be back next year.
by Volker Weber
Arno Kral von Tom's Networking hat sich das Sonos Mesh-Netzwerk in einem Black-Box-Test genauer angeschaut und kommt zu ernüchternden Ergebnissen. Niedrige Übertragungsraten im Bereich von 10 MBit/s und das Fehlen von QoS führen dazu, dass paralleler Traffic die Musik zum Stocken bringt.
by Volker Weber
Es soll ja einige Leute geben, die meinen, auf der CeBIT wäre nichts los. Das ist richtig und falsch. Richtig ist, dass es weniger Besucher gibt. Falsch ist, dass das schlecht ist. Denn es bleiben eigentlich nur die Sehleute und Beuteltiere weg. Unisono berichten alle Aussteller, dass sie mehr und bessere Gespräche führen als in allen vergangenen Jahren.
Man kann auf einmal in Würde die CeBIT besuchen. Kein Gedrängel in der Bahn, keine Staus auf den Zufahrtstraßen, schnelle Wege überall.
Ich find's gut.
by Volker Weber
This mount is not a joke. Garmin suggest to attach the navigator in this location. This is the demo car in the Garmin booth. ;-)
by Volker Weber
by Volker Weber
by Volker Weber
by Volker Weber
[Thanks, Thomas B.]
by Volker Weber
You are familiar with RAM, ROM etc. I have a concept that I call WOM - write only memory. This is data that you once stored in a format you can no longer read. Ami Pro documents, Freelance presentations, you will have plenty.
What happens if a user moves away from Lotus Notes to something else? Not a full scale migration, just a casual thing. Small consultancy breaks up, for instance. How do you get the data out of your Notes databases, if you no longer will be using Notes?
I am looking for an easy way to export your personal mail file to something else. I was recently listening to a presentation where a company integrates Notes with Sharepoint. As you drag a Notes mail to the Sharepoint site, it converts the mail on the fly to an .EML file. Are you aware of anything that would take all mails from a Notes database and convert them to .EML files? One file per message?
Contacts are relatively easy. Export as vCard. Calendars could be exported as iCal or vCal, if Notes would publish calendars. But what do you do with emails?
It's a very fundamental concept: the freedom to leave. And a simple rule: only trust your data to an application that lets you take your data away from it when you want to.
by Volker Weber
... until you got it?