January 2008
by Volker Weber
Ugly Baby - Webisode 2 >
by Volker Weber
I think I can retire one T-shirt now.
by Volker Weber
Jumpstarts
Track One: Futures And Innovations
Track Two: Application Development
Track Three: Planning And Managing Your Collaboration Infrastructure
Track Four: Best Practices
Hands On
Click. Unzip. Enjoy.
Update: IBM has misplaced the files now and the above links return 404 errors. Your IBM contact may be able to help you find them.
by Volker Weber
by Volker Weber
A number of iPod owners have discovered that their recently purchased iPods won't work with Apple's new iTunes video rentals, even though the iPods have video playback capabilities.

As of Tuesday, the issue had been raised multiple times in Apple's support forums. So far the company's only response has been to confirm that movie rentals work only with the iPhone, iPod touch, iPod classic and the third-generation iPod nano. Earlier iPods, including fifth-generation iPods sold before the September 2007 release of the sixth-generation iPod classic, are incompatible with rented videos.
You may also have noticed that some peripherals don't play with current iPods anymore, especially video adapters. There we go again. Digital restrictions management.
Repeat after me: DRM is bad for the customer.
by Volker Weber
Chris Linfoot has an interesting story:
Have you also noticed an increasing number of ad-hoc wireless networks named "Free Public Wifi"? I have. And I've now seen "Free Public Wifi" in many different locations in several countries too. They can't all be the same network. And why the name Free Public Wifi? And why ad-hoc, not access point infrastructure? Well, curiosity finally got the better of me and I asked Google to explain it to me.
by Volker Weber
It's amazing what you can find on the Internet just by asking Google.
by Volker Weber
Well, it was a great Lotusphere, and it seemed that IBM had finally gotten some of the Web 2.0 spirit - openness, collaboration, mashups, enlisting the community rather than going it alone. But alas, not in all things. I have been asked to stop sharing with the community the links to speaker's presentations and samples in my Sessions db, because IBM wants to control and limit the distribution of such content.
Maybe a Wiki is the answer. A real one.
And besides, Ben is not talking about irony. But how could he now? ;-)
by Volker Weber
Interesting observation:
I've always thought that the worst kind of desperate marketing for a product or service is when a company stops trying to say "our product is better" and starts saying; "our competitor's product is worse". Sadly, this seems to be the case with Microsoft today.
I agree with the general sentiment. But not with the last sentence. Microsoft never stopped saying their product is better. Besides, Microsoft's story is not that Notes is worse. Their story is that they are winning customers from the Notes camp. IBM says that is not true and that IBM is winning Microsoft customers at about the same rate as Microsoft is winning IBM customers. But that is not the point here.
I am always disappointed when an employee of company A dismisses products of company B. Up until a couple of years ago, IBM never did that. It was a sign of their strength. Sadly, things have changed, and there seems to be an obsession with Microsoft.
Here is a simple question: do you frown upon "Notes sucks" postings from people not up to speed on your latest and greatest? If so, how can you possibly assume you are doing better with "Exchange sucks"? It just makes you look incompetent. Kick your own ball. That's what you are good at.
And if you are afraid of a perceived Microsoft wave, try to look over it to spot the rising Google tsunami coming at you. Maybe, just maybe, Google is figuring out how to make an ASP business model work. They already figured out delivery.
by Volker Weber
by Volker Weber
... we are looking for participants to commit to spending some time writing up their experiences, suggestions, and best practices around a certain topic ... This content will then be reviewed and posted as a Wiki article.
Easy: you get to work for free. ;-)
by Volker Weber
Ed commented two days ago:
It sure didn't take long for things to return to normal, sigh.
Indeed, they have. And I think I should explain, what normal is, and why it is that way. That is going to be one long story.
While I was at Lotusphere, I was looking at the stream of updates coming in from Twitter.com. And I saw something that I could not see at home. A lot of those messages coming in from my German contacts looked negative. I do not see that from here. Only from there. The difference is, that while I am in the US, I think in the American language. While I am here, I think German.
From my own experience, Americans focus more on the positive things than Germans do. They try to find the good in everything. You will often hear words like outstanding, best in class, award winning, awesome and so on. If you do that in German, your messages will effectively be filtered. Germans in contrast often focus on the deficiencies. You can't solve a problem without identifying it first. :-)
It often comes as a surprise to a German that an American does not really want to know how you are doing when he asks you. There is only one possible answer, you are just doing great. Americans are equally surprised to hear about all the issues Germans seem to currently have.
Case in point was the Twitter stream. My German contacts were diligently taking note of all the things that were not supposed to happen. Trains being late, connections were lost, computers would not work, etc. etc. Americans in contrast were just having an outstanding meal, bought a best in class appliance, were looking at an award winning product, and found the new whizbang thing awesome.
I tend to think that this positive thinking is good for your health. And then again, how many of my friends ever had to visit a shrink?
In conclusion: I may be writing in your language, but I am thinking in mine.
Update: Wolfgang agrees:
Having worked in the U.S. for several years and working now back in Germany, however, on a multi-national team, I can confirm this observation literally on a daily basis.
Wolfgang has worked for both IBM and Microsoft and is now at SAP.

by Volker Weber
[Thanks, Stefan]
by Volker Weber
Wild Bill writes:
I was given an iPod for being a Judge on the TeamStudio Lotus Application Award. And it matches my MacBook Pro!
Here is what I was given for being a judge at the Lotusphere Best of Showcase Award:
Not that I am short on gadgets. :-)
by Volker Weber
With Nokia Location Tagger, you can automatically tag your location data to your pictures. As you take a picture, your GPS coordinates are saved to the EXIF header of the JPEG file. You can use this data later, for example, to locate your pictures on a map.

Tested with Nokia N95, N95 8GB, N82, and E90 using the integrated GPS. Should work but not fully tested with all S60 3rd edition devices using an external Bluetooth GPS receiver.
by Volker Weber
Respect, much like trust, is earned over the course of many years. And sometimes lost in a split second. As it happened today.
by Volker Weber
Keyboards have a way of acting like Tequila. They give little men big mouths.
— Andrew Pollack
by Volker Weber
Stephan Wissel has provided a great script to download all session presentations:
Lotusphere 2008 online features 177 PDF files with the session presentations. You can download it in one go. You need:
For the Mac, the syntax is a bit different. Curl is included in Mac OS X, wget is not:
curl --user yourusername:yourpassword --remote-name http://www.ls08.net/confapps/pdf.nsf/ceda8c2d1ee3648785256e1c000e1a47 /61220B535FF550A2852573CD00720959/\$file/AD101.pdf
Replace yourusername:yourpassword with the string on your Lotusphere badge. Please note the backslash to escape the $-sign. I took the liberty to edit the script accordingly. Download here, replace user name and password, make executable (chmod +x getLotuspherePresentations) and run (./getLotuspherePresentations).
That is a 269 MB download. Compressed as one ZIP file it would only be 224 MB. But I guess that would be too easy. ;-)

by Volker Weber
by Volker Weber
At the "Ask The Developers" session somebody asked for clarification on the Lotus Redbooks. IBM made it perfectly clear that the days for Lotus Redbooks are over and that the resources, read the budget, which was formerly assigned to creating Redbooks is now being allocated to publish similar content in a Wiki format.
The audience did not take this lightly and Lotus was being booed for shutting down the Redbooks effort.
Lotus believes that the Redbook process is too slow to publish relevant information in time, and that Wikis will be a better mechanism to convey the same information. I saw two people in the front row frenetically applauding this explanation.
I have to say I am not convinced this is a smart decision. While I am generally all in favor of wikis, I fail to see how IBM is going to get the same commitment from potential authors. Redbooks have always been a marketing tool for the respective authors: "see, I wrote this book, I am the expert on this". It will be interesting to see how that plays out for the wikis IBM wants to have.
Here are the first three. Note that the first one uses a different technology from the rest:
There are more wikis but the other brands have not discontinued Redbooks so far.
by Volker Weber
by Volker Weber
While everybody pays attention to the things being talked about in the Opening General Session, it is also interesting what has not been talked about.
Attendance numbers: each OGS in the last few years had some sort of bragging about attendance growth. Not this one. Conclusion: there was no growth from 2007.
Revenues: we have heard about "double digit growth" for a while now. No longer.
Adoption rate: how many customers (seats) have deployed Notes 8?
Domino Document Manager: Quickr will tie into Filenet and Content Manager, both heavyweight repositories. How about Domino Document Manager, the artist formerly known as Domino.DOC.
Second life: 'nuf said.
Still waiting for IBM to install their own Sametime Gateway to AIM, Google Talk, Yahoo.
What is on your missing in action list?
by Volker Weber
[Thanks, Hajo]
by Volker Weber
[via Ben]
by Volker Weber
IBM in recent months has been hit with lawsuits filed on behalf of thousands of U.S. employees who claim the company illegally classified them as exempt from federal and state overtime statutes in order to avoid paying them extra whenever they worked more than 40 hours per week.

The good news for those workers is that IBM now plans to grant them so-called "non-exempt" status so they can collect overtime pay. The bad news: IBM will cut their base salaries by 15% to make up the difference, InformationWeek has learned.
IBM Eye comments:
Admired companies don't act this way. I get the impression that IBM is concerned only with the perception of behaving admirably, but not really being a company worthy of admiration. Before doing something like that, top brass should ask themselves if they would admire it if they saw it in another company. It's tacky to brag about record earnings and then cut the pay for the people responsible. I understand the plight of companies like Ford who need to fix an unsustainable cost structure, but this really is a different animal.
by Volker Weber
by Volker Weber
by Volker Weber
We are safely back home, and we have pretty much survived the first day without sleeping much on the flight home. Travel on Lufthansa was uneventful, but Fraport was not able to deliver our bags to the baggage claim within a reasonable time frame. They eventually showed all up 90 minutes after touchdown.
Before the show Lotusphere was hyped to be the best ever, but I personally did not see much difference to 2007. It was very nice connecting with lots of people again. Thank you all for taking the time to chat. As you have seen there was a flurry of announcement, and in many cases my reaction was "finally". Finally support for mobile devices out of the box (Traveler), finally a reasonable SMB push (Foundations). Some things are half-baked (Bluehouse) or not so easy to sell as a stand-alone offering (Mashups). But we will have to wait and see on those.
One of my not so obvious take-aways was that after talking to Mike Rhodin I have the impression that he now sees the Mac as a "must have" rather than a "some customers do also have some Macs" story. You will be seeing a Domino Developer on both Linux and Mac. Not necessarily with 8.5, but Lotus will get there, or they might lose some developers.
A short note on Traveler: With 8.0.1 it will only support Windows Mobile 5 and 6, but there is already a prototype for Symbian. The developers also seem to be quite eager to see the iPhone SDK. If you need any of this, do talk to your Lotus contact.
As you can see, I am pretty up to speed with my mails, but my other readings leave a lot to be desired:
I still need to write my final Lotusphere report for c't over the weekend, and also need to start working on my presentations for edcom Nachlese 08, but I will soon catch up.
PS: We survived the Incredible Hulk, but only because we rode before dinner:
by Volker Weber
If you get an invitation today, you are not alone. I exported a part of my Xing network and added the contacts to LinkedIn. You should not be getting an invite if you are not yet on LinkedIn.
by Volker Weber
Jake Howlett wins the Lotus User Group Blogger Award 2007 for codestore.net. I am very happy that Jake won this award, since he is way way above anybody else. Jake has been publishing his site for eight years now, and he has demonstrated many times over that Domino sites can work as users expect them to. I think it speaks volumes that Jake has won this award despite his outspoken dislike of Notes. Jake is no evangelist. He adds value. Thank you, Jake.
by Volker Weber
Last time he was on GMail, now he upgraded to Hotmail. He still likes Windows though. :-)
by Volker Weber
I am still digesting the news presented during the OGS (Opening General Session). The timing was somewhat unfortunate for me, since Lotus wasted almost 45 minutes at the beginning on a celebrity speaker that I never heard of and a long and winding statement from the general manager, before racing through the news.
They threw out a lot of new stuff at us but I am still figuring out how it is going to change people's life enough to make them beat a path to Lotus' door. I will go through them in a few.
But first I want to state something that I really enjoy. Lotus has finally found an appealing visual style for their applications. And it is basically the same style for the whole portfolio, from Notes 8 all the way to Connections and the new announcements made today. I really want to stress that the times of ugly Lotus applications appears to be over. There is even some work done refreshing old templates. This is a very welcome change.
Now let's take a look at some of the announcements:
Atlantic: IBM working with SAP on integration. Lotus brought the SAP CTO on stage, but failed to explain how the new offering is going to be different from last year's news. I have some background information, but IBM and SAP told us nothing about that on stage.
Widgets and Gadgets: you can add stuff to your sidebar in 8.0.1 I am not sure how that translates to business value, but it will certainly provide for some new ways to pass the day. :-)
Traveler: finally you will be able to push mail and PIM data to your mobile phone. Windows Mobile only for now. Think: Exchange ActiveSync, without the non-Windows devices.
New Domino Web Access looks very impressive, both in the "full" as well as the light experience. I'd probably use the latter often. iPhone support is the light version tailored to the iPhone screen and interaction model. People who expected a full native application or push mail have been had by last week's news.
Notes 8.5 on Ubuntu and Mac. Good.
Lots of changes announced for the server in 8.5, attachment service caught my eye. It's similar to the way Exchange saves on storage by only storing attachments once.
Lotus protector: a black box appliance. You don't expose your Domino server to the outside, as you should not do in the first place. There are already quite a few out there and Lotus finally admits they are generally a good idea.
Domino Designer 8.5 has a Lotusscript class browser. Woohoo. Maureen Leeland demoes xPages, repurposed stuff from the failed Workplace Designer, aka Lotus Component Designer. If you check this out ask which Notes design artefacts can be used there.
Websphere Portal. Yada, yada, yada. :-)
Lotus Connections 2.0: the new stuff looks a lot like 1.1 to me, but I need to check this out closer. Finally a mobile client so you can work with your Activities while not at your desk.
Lotus Mashups: think QEDwiki. Wire up existing widgets. At first glance looks to have quite some overlap with Portal, but we shall see how Lotus pushes this out to the market. To me it looks like a hard sell.
Lotus Foundations and Bluehouse: Foundations is a serious attempt to compete with the likes of MS Small Business Server, or offerings from the likes of Collax or Scalix.
This is just a small roundup. Most of the stuff mentioned here will happen throughout the year, so there is no rush to report them today. I will need a lot of briefings to get to the bottom of it all.
So why is Lotus blue? It's the dominant background color for most of the design elements which do not have a white background. And I like it much more than the attempt to paint stuff yellow.
by Ragnar Schierholz
Man sollte meinen, dass ein Innenminister die demokratische Grundordnung in- und auswendig kennt. Letztenendes ist ja eine seiner Hauptaufgaben deren Schutz sicherzustellen. Der Bundesinnenminister Wolfgang Schäuble scheint's da nicht ganz so genau zu nehmen. Erschreckend, wie offenbar unbeschwert sich Herr Schäuble über die demokratische Grundordnung hinwegzusetzen gedenkt...
by Volker Weber
Some of you are probably aware of the fact, that IBM has decided to track conference attendees with RFID tags. They are not embedded inside your badges, but simply glued to the back. The sticker comes off easily, so you can get creative with it. I attached mine to a business card to send it off. It may also be interesting to have somebody carry as many RFID tags he can carry. How, 2000 attendees in this room? ;-)
by Volker Weber
Microsoft Corporate Vice President Chris Capossela outlines new resources designed to help customers transition to Microsoft's unified communications and collaboration (UC&C) platform and the impact this business is having on the company's bottom line.
by Volker Weber
I have schwag! If you are a Lotusphere first-timer, or have attended 10 or more Lotuspheres (including '08 of course), I have something for YOU! (while supplies last)
by Volker Weber
I wonder if I would ever be able to look at this carp without thinking "Lotusphere". This place is used for many a conference, but for me it's linked to the Lotus brand.
It's a cold morning in Orlando, but the sun is finally out. Yesterday there was a huge thunderstorm in the evening while we were heading for the Penumbra Dinner at Wolfgang Puck's in Downtown Disney. Torrential rains, and you can't pull up with a cab at the front door. We had to swim. :-) Penumbra had to change locations since they did not reserve Fulton's in time, and for me it was a change to the better. We had a wonderful evening with lots of friends and acquaintances — and we made new ones. Thank you for the invitation, Daniel.
Yesterday was foggy but we still made it to the Atlantic at Cocoa Beach for a breath of fresh air and a walk at the beach. We did some mild shopping, visited the Apple store (without buying anything), and then dropped off the car at Hertz, just in time to meet Joe, who has received all my boxes of stuff I had ordered prior to travelling. We registered for the conference and received our backbacks. I have already given mine away to Susan, because IBMers don't get a backpack. My colleague Karl-Henry from Sweden was told that press also does not get a backpack, which is kind of hard to believe. Anyway, we got ours, and I will give away our second one as well.
Flying on LH 464 from FRA to MCO without any connection proved to be the best that could happen to us. Alex was stranded when connecting in New York, so he needed to stay overnight at some cheesy airport hotel. He missed a whole day here in Orlando, and as you can imagine was not amused. Our flight was uneventful, food was good, service was awful as expected, but we got to our destination safely and only 30 minutes late. Lesson learned the day before yesterday: there are still cars being made without power windows and central locking.
Business Development Day has been kicked off this morning, and I shall be judgemental in the afternoon to figure out the Best in Showcase. Let the games begin.
by Volker Weber
While 8.0.1 is being readied for release, IBM has also published the first public beta of Notes 8 for the Mac. It is designated to be released as version 8.5. We may hear details about 8.5 this week at Lotusphere. If you have installed and tried Notes 8 on the Mac, lets us know about your findings. I won't be bogging down the network here at Lotusphere with yet another 730+ MB download.
Update: It appears the download has now been fixed, and you are no longer fetching a server install for Solaris:

The file is now "only" 695 MB in size, but I cannot confirm the content since I am not going to bog down the most excellent network here with another download. One would think this problem could easily be solved with BitTorrent. But then you could neither "agree" to a license nor have marketing brag about the number of downloads.
[via Paul]
by Ken Porter
I found the recent 1.2 update to Adium to be less than
perfect. I was experiencing problems with the chat window and received the dreaded spinning beach ball far too often. Now my favourite open source Mac chat client, and Volker's Plan B, has been updated to 1.2.1.

The list of changes in this version is long, and so far my initial impressions of this latest release are good. So start up the Duck, and it will ask to install the update for you, or click here to go to the download page and get it.
by Volker Weber
I was having some difficulties streaming videos from the ReadyNAS to the EVA8000. When that happens, I first blame the cable. Replaced all patch cables but was still having issues. If it's not the cables, it must be the switch. I only had unmanaged dumb switches so I needed a replacement. I now have a GS724TS, a 24 port stackable "Smart Switch". Boy, this is one noisy gear. But as it sits in the basement, I actually don't care at all.
Now I have to learn how to manage the switch. Or, as a matter of fact, I don't have to. Because all my issues have been resolved. If a hammer does not help, get a bigger hammer. That was too early. I did have another aborted video. RMon on the switch says everything is fine. No problem on the two ports involved. Next stop: move the video to a different device and see if the error persists.
by Volker Weber
Integra for Notes Personal Edition is a free version of Integra which allows users to generate the following from their Lotus Notes personal address book contacts:
[via John]
by Volker Weber
Zurich, January 16, 2008 - iscoord ag, developer of award winning integrated softphone technology, announced official certifications for is-phone from the leading PBX providers Avaya, Nortel, Siemens and 3Com (Cisco and others tested, certifications in progress). The new version includes SRTP/TLS support and has full video ability, offering multipoint video conferencing.

"We support the entire IBM collaboration platform range as well as Microsoft communication solutions", explains Markus Sieger, CEO and president of iscoord ag. "We listened to our customers and focused our development efforts to offer a fully client based and integrated softphone. ..."
by Volker Weber
What happens when a Notes fanboy also turns into an Apple fanboy?
You take this AP story and quote it on this blog, and then you watch the comments or postings in the echo chamber.
As Ed says:
OK, lots of interesting speculation here... not sure I can confirm or deny at this point except to say that I do not expect this to be part of 8.0.1.
Let's look at some facts:
Symphony is in beta on Linux and Windows, not yet on the Mac, based on old OpenOffice code, and there are more mature alternatives to Microsoft Office on the Mac. Microsoft has also finally released an Intel version of Office 2008 which does not resemble the Windows version. It's available from $130 for the home version, a price many Mac users are happy to pay.
Notes for the Mac is late to the show. While the clients for Linux and Windows have been released with version 8, the Mac version is not slated for the upcoming maintenance release 8.01.
The iPhone can connect to Notes mail today. Load imap is your friend.
So what are we expecting to see? An iPhone Safari client for Notes mail and calendaring written in Javascript, like Google has been delivering three months now? And when is IBM going to ship if not with 8.01?
by Volker Weber
Still wondering if these guys are still flying.
by Volker Weber
I've been working on a team at Sun on a very significant project that we've been keeping a close secret as a matter of legal necessity.

But today the covers are off and I can disclose the nature of that project. This morning at 8am EST, Sun announced that it had entered into a definitive agreement to acquire MySQL AB for a consideration approaching $1bn, subject to all the usual approvals.
by Volker Weber
Actor, or nutjob?
by Volker Weber
Boy, this saves a lot of time.
by Volker Weber
Unless it is a hacked one, of course.
by Volker Weber
The MacBook Air is pretty slick, but I would not want one. I need access to optical media, and I have had a similar setup in the ThinkPad series. Too many moving parts. It's also missing an Ethernet port, and that is a must have. Showstopper: a sealed battery.
Time Capsule: Airport Extreme with a drive. Nothing out of the ordinary, but a solid thing.
Apple TV: nuf said.
iPhone update: that was expected, read: leaked
iPod Touch update: $20 for the update. Apple is testing the waters. Since they control the distribution channel over the iTunes store, they will probably want to establish total control. I think the SDK will not free the iPhone. You will still need to have your apps approved by Apple and listed on the iTunes store.
by Volker Weber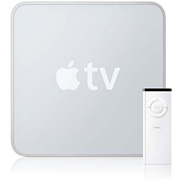 Free update will give you movies on demand, starting from $2.99. Price of the Apple TV drops from $299 to $229.
It's still utterly useless for European users.
by Volker Weber
If you want to follow the SteveNote, do yourself a favor and stop refreshing a website like Engadget. Simply install the free Colloquy, open macrumorslive.com and join the chatroom #macrumors:
by Volker Weber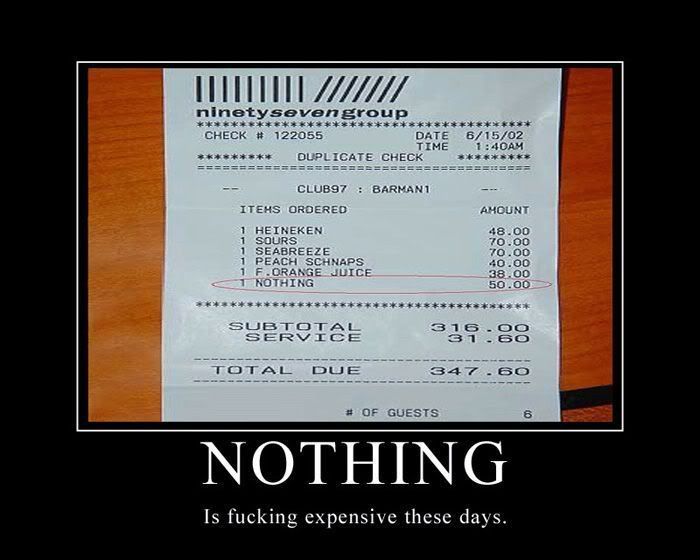 by Volker Weber
by Volker Weber
I used to pride myself on my ability to travel at a moment's notice. Give me half an hour, I'd brag, and I could be out the door.

Now, I'm preparing for a short trip to San Francisco for the Macworld conference... and I'm appalled by how much stuff I have to bring along, and how many decisions to make.
It will probably be the same for us at the end of the week.
by Volker Weber
by Volker Weber
Miro, free and open source, lets you view free internet video channels and play any video file, such as mariposaHD.
by Volker Weber
We're going to give you the opportunity to earn a prestigious session slot, as a speaker, at Lotusphere! ... But before you submit, there are some requirements. First, you must NOT have spoken at Lotusphere in the last 3 years, if ever. This is for those people who have never had the opportunity to speak at Lotusphere, or who haven't in a long time. Second, you MUST commit to creating a full, 60-minute presentation in about 24-36 hours - more on that in a bit.
by Volker Weber
by Volker Weber
Update: That was rather short. Only two hours later the sky is overcast towards the south. Still sunny north of here.
by Volker Weber
Once in a while I meet somebody with a really old mobile phone, typically a Nokia 6310. My mother uses my old 6110, Ute's father my 6210. However, since mobile operators subsidize phones here, people tend to get a new phone every two years. Looking back at my track record, I think I bought three Ericssons, Motorolas, and Nokias each. And then I got into gadget reviewing, where I lost count. Do you still remember how many mobiles you owned?
The results:
by Volker Weber
One of the things I need to do in order to keep the site alive and healthy is to keep a check on the amount of traffic it generates. That is why every other day I look at web server logs for traces of abuse.
I remember very well when my logs showed a million hits a month for the first time. Now I am watching how many days it takes to get to a million. This month it happened yesterday. I still find this absolutely amazing. Sometimes I wish more people would come out and comment, but I understand that my requirements to leave a working mail address and your full name keeps most readers out of sight.
Thank you so much for reading. And thank you very much for contributing your comments. It makes all the difference.
by Volker Weber
Der Taxifahrer hat aber zum Glück abgelehnt, Berliner Taxifahrer erfüllen nie Sonderwünsche.
Um den Witz zu verstehen, braucht man etwas Kontext. :-)
Update: Felix mag's auch. :-)
by Volker Weber
A bunch of people around vowe's magic flying circus got a new Sonos for Xmas. I am wondering how you are liking it? Sound off. :-)
by Volker Weber
Sent from iPhone
by Volker Weber
NetNewsWire is now free! You can get all the cool features of NetNewsWire at no cost.
[via Wolfgang]
Update: Yury is right. As Wolfgang has posted, FeedDemon 2.6 is now also free. Apologies that I sometimes forget there are still Windows users out there.
NetNewsWire and FeedDemon are easily the best feed readers for the Mac and for Windows.

by Volker Weber
You are reading a lot about Sony BMG dropping DRM. I love John Gruber's summary of this non-event:
Sony BMG, the dumbest of the dumb.
Long version at John Scalzi >
by Volker Weber
[Thanks, Alper]
by Bruce Elgort
Julian and I interviewed Yancy Lent the creator of the new Planet Lotus blog aggregation site. Yancy tells us how the site came to be, how it was built and much, much more. We also talk about Lotusphere 2008 and where you can find Julian, Bruce and Yancy Lent.
by Volker Weber
Radar love, Angie, Proud Mary, Imagine!
by Volker Weber
Apple announces Andrea Jung as a new member of the board. Does she have a twin brother?
by Volker Weber
by Volker Weber
Yesterday I have removed OS X 10.5 (Leopard) from Lucy and reinstalled Tiger. It was an unsupported install since Apple spec'ed Leopard at 866 MHz and Lucy has only 800. The processor speed was not an issue, but Apple did not debug the graphics drivers for this particular chipset.
As it turns out Lucy is going strong after the refresh and isn't slow at all. And she is still very pretty at age 5. How much is that in dog years? However, following next week's SteveNote, I may be ready to order a new iMac:
by Volker Weber
During a meeting four months ago Netgear was hinting at new devices coming up in the ReadyNAS line. Less spindles, less noise. Now they are introducing the ReadyNAS Duo at CES in Las Vegas. Certainly fewer drives (two instead of four), and hopefully less noise. I reserve judgment until I have seen one.
by Volker Weber
The Boy Genius Report has revealed a leaked Vodafone UK roadmap, detailing both Symbian and Windows Mobile devices. Apparently the E61i gets a new successor code-named Liam, the E65 will be superseded by Dora, both equipped with the E90 features HSDPA and GPS. The Palm 750 and 500 will have Windows Mobile 6.1 successors Drucker and Wanda, both with GPS and Wi-Fi.
by Volker Weber
"With all the technical innovation, music sounds worse," says Steely Dan's Donald Fagen, who has made what are considered some of the best-sounding records of all time. "God is in the details. But there are no details anymore."
People have always neglected speakers. Or headphones.
by Volker Weber
Greetings, Lotusphere Attendees!

Yes, once again I am hosting a dinner at Lotusphere for Volker and Ute, and would very much like you to join us.
by Volker Weber
If you don't want ads on your profile page, you have to opt out. Default is "yes". Availabe to Premium Members only.
Update: As Marius und Stephen have pointed out, XING now defaults to not showing ads for Premium Members and on Premium Members' profile pages.
by Volker Weber
I love messages like these:
Hi, something even YOU probably don't know yet: xx just resigned from IBM, effective the nnth. He will be the new ...
And in this case, I am going to keep this secret. :-)
Update: It's not a secret anymore.
by Volker Weber
Can't get him out of my head. Remixed.
by Volker Weber
If you are using a Mac with a U.S. keyboard layout (great for writing code, for example), but need to type lots of German text, then this is for you. This keyboard layout is exactly the same as the standard U.S. layout, but it lets you use the following keyboard shortcuts for German special characters:

- option-a for ä
- option-o for ö
- option-u for ü
- option-s for ß

This also works as expected for uppercase umlauts (Shift-option-A, Shift-option-O, Shift-option-U), and with Caps Lock enabled. Shift-option-S or Caps-option-S will create "SS", in accordance with typographical standards.
I know at least one person who will find this very useful. :-)
by Volker Weber
I've accepted a permanent, full-time job with IBM. My primary duties are (drumroll....) CouchDB! So all the stuff I've been doing up until now for free I'll be doing full time and be getting paid for it! Yee Haw!
As he said, he is running out of bad things to say about IBM. :-)
by Volker Weber
Man #1: Dude, Van Halen rocks!
Man #2: Um, that's not Van Halen.
Man #1: What?!

--Men's room, Jethro Tull concert