March 2006
by Cem Basman
Frank Gruber has compared and reviewed web-based feed readers over at TechCrunch:
Frank sums it up:
If you are looking purely for performance, Google Reader and FeedLounge are the fastest in our tests. Bloglines and Rojo are the best choice if you are looking for a feature rich application (and Rojo blows Bloglines away on "web 2.0" type features.
by Cem Basman
Gotta cameraphone? Have some candid photographs of celebrities? Or are you a citizen photo journalist with no respect? Wanna make some money? You've come to right place, buddy. Why so shy? Scruples are for sissies. Point and shoot, get paid! Here are some professional marketplaces in the web for your amateur pictures:
But never forget: The world is an evil place (I love it!). So be ready. Better you've got the right gear in your holster. How about this megacool Samsung SCH-B600 10 megapixel (!) cameraphone?
by Volker Weber
Just received my first Advanced certificate for Notes Domino 7. If you have already recertified for release 7 from an Advanced Professional level, then check out the elective exams. I happen to have 513 and 623, so I am grandfathered for advanced level certification both as admin and developer. Nice.
by Volker Weber
Building a Sonos network is pretty simple. You either install the Desktop Controller on your Mac or PC, or you use the Sonos Controller. It will prompt you to add a ZonePlayer and then start to send broadcasts. You press two buttons on the ZonePlayer (mute and volume up) and the player will answer to the broadcast. When you setup the first player, Sonos will randomize the network encryption keys. Subsequent players will just be added to the existing network. Removing a player is equally simple. You power up while pressing the mute button and the player will do a factory reset.
A ZonePlayer has a built-in 4-port switch that bridges to the wireless mesh network between ZonePlayers. You have to plug your first Sonos Player into your ethernet network* and it will acquire an IP-address over DHCP. This will work with most people who have an Internet router, because the standard setup provides a local network in the 192.168.x.y space.
As you bring more ZonePlayers into the mesh network they also acquire addresses in the same network. The interesting side effect is that you can plug other non-wireless devices directly into the 4-port switch of all your ZonePlayers. Hook up a printer in the office and a computer in a spare bedroom and they will see each other.
A mesh network does not have the hub-and-spoke layout of a traditional wireless access point. All ZonePlayers talk to each other, as long as they can see each other. This network will cover areas far greater than a single access point can provide for.
Of course there are some limits. The network can accomodate up to 32 ZonePlayers plus 32 Controllers (Desktop or Sonos). Music can be played from 16 different file shares and there is an upper limit on the number of tracks Sonos can index. Currently it stands at 40,000 tracks. There will be some collectors who run into this limit, but my music library is below 20,000 tracks and I don't intend to acquire a lot more any time soon. Sonos builds an index of your tracks and caches it in their devices. Nothing is ever written to the network shares.
Your music can reside on a Mac or a PC, but I recommend you copy your library to a NAS device (Network Attached Storage). The NAS device needs to expose a standard SMB file share (like Windows does). A SAN device like the inexpensive Netgear SC101 will not work since it requires a driver on the client.
*) Sonos recommends a wired connection between the first ZonePlayer and your network. Initially I did not want to connect a ZonePlayer in my office, so I went for a wireless bridge to replace the cable. I hooked up my iBook to the wired side of the bridge and connected it to my wifi network. Then I removed the iBook and plugged in the ZonePlayer and it worked right away. Using a wireless bridge is unsupported, but it worked very well for me. A wireless game adapter like the Netgear WGE111 should do the trick. I was using the older WGE101.
Update: Your wireless bridge must be able to bridge more than one address. Apparently (some) wireless game adapters only assign one address. In this case only the first ZonePlayer can attach to the network, but the next player will not receive an address. I never heard of this limitation before.
Sonos - first impressions
Sonos - second look
Sonos - the controller
Sonos - music from the iTunes Music Store
Sonos - now we are talking
Sonos - getting into the zone
Sonos - the mesh network
Sonos - inside the ZonePlayer
Sonos - April 10 and the ZP80 is already here
Sonos - the Wife Acceptance Factor
by Volker Weber

Photo: Ed Brill
by Volker Weber
Do you want to see the Google "green bars" layout experiment that's being shown to random searchers for quite a while now? Simply copy and paste this link into your browser address bar when you're on Google.com, reload the page, and then search for something. The result should now appear as in the screenshot above.
by Cem Basman
Consumer generated advertisement. Really, is there such a thing? ... What is this? Junk food funk? Freestyle rap? Chicano White Trash Style? ....get this tune out of my head!
by Cem Basman
Nach der Zusammenlegung von Arbeitslosen- und Sozialhilfe zu Hartz IV lebten 2005 etwa 6,8 Millionen Menschen in Deutschland auf dem Einkommensniveau der Sozialhilfe. Davon sind etwa 1,8 Millionen Kinder unter 16 Jahren. Diese Menschen aus der Armut zu führen, halte ich für die grösste nationale Aufgabe. Die Politik in Berlin, in den Ländern und in den Kommunen ist offensichtlich dazu nicht in der Lage. Im Gegenteil, sie hat die Situation in Deutschland in Teilen sogar noch verschärft.
Subventionierte Hochtechnologie, renommierte Großprojekte in der Industrie, medienwirksame städtebauliche Prestigevorhaben sind gut für das Ego von Politikern, schaffen aber keine Wege aus der Armut. Entvölkerte Landstriche im Osten, Slums in den Vorstädten der Ballungsräume sind dadurch nicht zurückzuholen in den Wohlstandsschoß der Gesellschaft.
Armut in Deutschland muss praktisch bekämpft werden, nicht nur durch sozialpolitische Maßnahmen des Staates. Ja, Armut in einem westlichen Industrieland kann auch wie in einem Dritte-Welt-Land angegangen werden. Aber mit modernen Mitteln. Durch unbürokratische Kleinkredite, durch Förderung von Handwerk und Manufakturen, durch soziale und kulturelle Projekte an den Brennpunkten, durch aktive Integration von Immigranten, durch Grassroots-Agenturen für Jobs, ...
Durch Einbindung der Armen und Nicht-Armen in aktive regionale, überregionale und internationale "Social Networks & Communities". Ist das nicht etwas, was Blogger besonders gut können? Nur, dass diese Communities real sind. Es muss doch möglich sein, aus dem virtuellen Egosystem ein reales Ecosystem zu initiieren. Ich würde mir das sehr wünschen. Das ist eine echte Herausforderung.
Armut ist eine tickende Zeitbombe. Sozial. Politisch. Geistig. Es ist die Aufgabe eines jeden, sie zu bekämpfen.
Heute tagt die Nationale Armutskonferenz in Berlin. [Mein Dank an den Mann aus Neukölln für den Hinweis]
by Volker Weber
O2 has started a new website mobile-macs.de that is looking for a blogger to take over. The website is designed to help Mac users who want to use their mobile Mac on the go. Currently there isn't much to see yet, but they are having a contest running the next three weeks where you can win by commenting on the site.
Once the site is up and running O2 is looking for a blogger to take over the daily chores. O2 will continue to support the site and the blogger most likely will never be short on toys. :-)
by Cem Basman
Question: What do you call this business model:

Give your service away for free, possibly ad supported but maybe not, acquire a lot of customers very efficiently through word of mouth, referral networks, organic search marketing, etc, then offer premium priced value added services or an enhanced version of your service to your customer base.
Answer: Freemium.
Smart.
by Volker Weber
Aber auch das passt gut in das neue Konzept, Software lieber öfter, dafür jedoch mit Fehlern zu veröffentlichen, als die Anwender zu lange auf neue Versionen warten zu lassen. Bislang hatten es die Redmonder eher so gehalten, auf kurze Release-Zyklen zu verzichten, die Fehler aber trotzdem in der Software zu belassen.
by Volker Weber
Mit goyellow.de kann man kostenlos telefonieren. Einfach Nummer aus dem Telefonbuch suchen, grünen Knopf "Kostenlos telefonieren" klicken und eigene Telefonnummer angeben. Der Server ruft dann an und vermittelt das Gespräch. Mit einem Handy darf das Gespräch 10 Minuten dauern, mit einem normalen Telefon 60 Minuten.
[Danke, Thomas]
by Volker Weber
Go get it here >
by Volker Weber
Anybody around who knows anybody at JBL? Minimum 75 W RMS at 8 ohms or 150 W RMS at 4 ohms. I could also hook up a ZonePlayer to an Apple iPod Hi-Fi. ;-)
by Volker Weber
The Sonos people keep insisting that you don't "get" the Sonos experience, if you have only one ZonePlayer. My competent contact at Sonos suggested we debug the DOA unit. I could establish that it had a network connection since my DHCP server showed an IP lease for the unit, but I was unable to connect with the controller. So I did a factory reset on the DOA ZonePlayer (power up with mute button pressed) und hooked it up directly to the switch of the working ZonePlayer. Bingo. I was able to establish contact, update the software to version 1.3 and then connect it to both the Controller and the Desktop Controller. I was finally seeing two ZonePlayers.
The next test was to disconnect both players from the network and thus force them into Auto-IP mode, where they connect with addresses in the 169.x.y.z space. Factory reset the Controller and was then able to connect to the working ZonePlayer. The DOA unit was not showing up and thus we had established proof for my theory. This unit was working through ethernet but not through its own wireless network. Probable cause: An unseated wifi card inside. Sonos will exchange the device, but if anybody can tell me how to crack open the device, I will reseat the wifi-card myself.
I reconnected both ZonePlayers to the wired network (one of them through a wireless bridge) and now I am seeing two players. Indeed stuff gets interesting. Let's explain the setup:
ZonePlayer 1 connects to the network switch. Line-out goes to an amplifier which drives two Canton HC 100 and one Yamaha YST-SW60. Line-in is connected to an Edirol UA-1X which hooks up to Lucy.
ZonePlayer 2 connects to the network via one Netgear wireless bridge. Line-out is connected to a SONY TA-F707ES which drives two Braun M12 speakers. I have not connected anything to line-in yet.
As you can see, this is not yet SonosNet, the closed mesh network that connects ZonePlayers throughout your house. But you can already taste some of the power of multiple players.
Sonos will let you connect 32 individual players and arrange them into zones. Initially all players are in their own zone. Each controller can control each zone individually. You can play different sources on each of the ZonePlayers. But you can also combine them into one zone. The easiest setup is to tell the system to create one zone with all players: Party mode. Whatever you put on the queue will play out of all connected speakers perfectly in sync. When you hit the volume button on the controller, it allows you to adjust the volume for the zone, or individually for a single player.
I also made a small change to the Web Controller interface by removing unnecessary information. Compare with the original screen here. Please also note the two zones Living Room and Office at the top of the page:

Remember that I told you that the iMac is connected as a line-in to ZonePlayer 1. Tell Lucy to play a track through the Edirol and tell Party Zone to select line-in of ZonePlayer 1. Both ZonePlayers now play this track. Neat. Breaking up the Party Zone, I can also play the track through the remote ZonePlayer 2 only.
There is one downside which invalidates this setup. The ZonePlayers buffer four seconds of music before they start playing, much like an Airport Express. Thus you cannot relay your sound output from the computer through a ZonePlayer unless you want all your alerts or the sound of a movie you are watching to have a huge delay.
Update: I fixed this delay after receiving a note from Sonos by switching the line-in setting from compressed to uncompressed. Sonos says that this will reduce the delay from 4 seconds to 75 milliseconds. For what I am concerned, it went away. :-)
Sonos - first impressions
Sonos - second look
Sonos - the controller
Sonos - music from the iTunes Music Store
Sonos - now we are talking
Sonos - getting into the zone
Sonos - the mesh network
Sonos - inside the ZonePlayer
Sonos - April 10 and the ZP80 is already here
Sonos - the Wife Acceptance Factor
by Volker Weber
Cragganmore, 12 years, 40 %, 0.7 l, 31.89 €
Dalmore, 12 years, 40 %, 0.7 l, 27.83 €
Glenfiddich, 12 years, 40 %, 0.7 l, 16.92 €
Glenkinchie, 10 years, 43 %, 0.7 l, 34.79 €
Glenmorangie, 10 years, 40 %, 0.7 l, 23.19 €
Isle of Jura, 10 years, 40 %, 0.7 l, 26.67 €
MacAllan, 12 years, 40 %, 0.7 l, 29.92 €
Talisker, 10 years, 45.8 %, 0.7 l, 34.79 €
by Volker Weber
Simon says:
First part of the UK to enshrine the right for us to go out to a pub or restaurant without being forced to breathe smoke from selfish, suicidial smokers. People who think a right is being removed by this need their heads (and lungs) examined.
I can very well remember being terrorized by smokers on trans-atlanctic flight only ten years ago. Some airlines started banning smoking, other did not. And they lost business to the clean airlines until everybody agreed to ban smoking.
I am waiting for our legislators to wake up. Smokers won't. They very well know how suicidal they are, and try as best as they can to ignore all warnings. They also demand tolerance from those that don't. This has got to stop.
by Cem Basman
Orchestral jugglings in the dark ...
Update: A challenger with more balls, but with same tune (almost). Impressive. Is this the beginning of a long distance duell? The start of a new youtube meme? (Thx to Carl Tyler)
by Cem Basman
I think the times are "great". There is no such thing as "bad times" for business. There are "great times" or "very great times". And never forget, 98% of the business is never discussed in the web. Thank god.
by Volker Weber
In many respects the Sonos solution is proprietary and closed. For instance, it cannot join an existing WLAN. It sets up its own mesh network using the same channels that WLANs use, and wisely enough it only uses channels 1, 6 and 11. There are probably good reasons for this setup, including an easier user experience for non-technical people and providing a quality of service on the net. There is also no ZonePlayer-software running of PCs or Macs, so you cannot use existing hardware in this network. Whereever you want to play music, you need a piece of hardware from Sonos. There are controllers implemented in software for Mac and Windows, allowing you to control ZonePlayers on your network.
But while the wireless network is closed and proprietary, the protocol which controls ZonePlayers is not. They all use UPnP. This allows you to write your own software to control them. The first one I found is the Sonos Web Controller:
A perl script runs and emulates a HTTP server and acts as a UPnP Control Point. The HTTP server portion handles all the requests from the UI, while the UPnP Control Point portion talks to the Sonos boxes. I did it this way because I didn't want to require Apache or some other web server to be installed. UPnP requires that a piece of software is always running to listen for UPnP Events, which is why traditional CGI software can't be used.
I installed the Web Controller on my iBook and pointed a Palm LifeDrive to its URL:
Bingo. If I run the same controller on a server and forward an external port to this machine, I could be controlling all ZonePlayers on the net from a BlackBerry.
Once you have a UPnP control point, you can start adding features to the Sonos system, like adding an alarm clock to start playing playlists at any given time through a particular ZonePlayer. You can also make the system react to other events, for instance you could pause the music when the phone rings. In that case you need to listen to your modem or an ISDN adapter and raise an event.
Now we are talking.
Sonos - first impressions
Sonos - second look
Sonos - the controller
Sonos - music from the iTunes Music Store
Sonos - now we are talking
Sonos - getting into the zone
Sonos - the mesh network
Sonos - inside the ZonePlayer
Sonos - April 10 and the ZP80 is already here
Sonos - the Wife Acceptance Factor
by Cem Basman
Syndicate user-contributed folksonomies? Engage A-list communities? Disintermediate dynamic synergies? Secoono Meebjax Squionomodoo - the web-based search engine via microformats:

Hack it! 2.0 is the new New.Cry out, blogosphere! This is newer media. It's all changing. Clear that. Single. Word. Sentences! We're about what Web 2.0 is about. Splog is an aggregate noun. Roll your own roll-your-own. The new is old. Podcasts. It's all about community. Always be launching. The buzz is loud and clear. The words aren't what they were. We are on the brink of a new age. Faster. Faster! We shall transcend borders. Clustering. Social is the new push. Float this. This will change everything. You need someone who gets it. An AJAX-driven GUI. MSM just doesn't get it. "ASL" is geezer speak. News clouds. Folksonomy. Tag me. Label what defies categorization. On-demand streams.
Triponomobo, Infoole, Tagyu, ... Have a look on the Bullshit Buzzphrase Generator Web 2.0 Edition before it's sold to Yahoo!
Addendum: BTW, great reading on a sunday. Also available in German.
by Volker Weber
From the Sonos Forums:
So I just purchased a SONOS system over the weekend. The install was easy and I was up and running in a hour. Most of my music is in I-Tunes. What I can't figure out is all the music I have "uploaded" from CD's shows on my SONOS system but songs I have purchased on-line via I-Tunes does not register. Is there some trick to make them play?
You know where this is going, right? Here is a customer who paid for his music. His music is locked up by DRM and he can't play it where he wants. He just learns that he paid for an inferior product: Compressed music that he cannot play on anything not made my Apple. Customers is locked in with money he has invested.
Repeat after me: DRM is bad for the customer.
Sonos - first impressions
Sonos - second look
Sonos - the controller
Sonos - music from the iTunes Music Store
Sonos - now we are talking
Sonos - getting into the zone
Sonos - the mesh network
Sonos - inside the ZonePlayer
Sonos - April 10 and the ZP80 is already here
Sonos - the Wife Acceptance Factor
by Volker Weber

Photo: Michael Flanagan
At 2am, clocks are turned to 3am in Europe. Attention all American readers: You might be one hour late for all meetings scheduled in our time zones, before you catch up next weekend. :-)
by Volker Weber
I called it a Russian iPod, but Ute likes it.
You have to hold it with two hands. Your left hand controls the three buttons for mute, volume up and down. Your right hand controls the three top buttons for zones (to which players are we talking?), escape and music as well as the thumbwheel. The three buttons below the thumbwheel are the standard play/pause and skip forward and backwards controls. Then there are three additional soft buttons under the screen, and you have to watch this area, or you will miss important functions.
I did.
I dreaded hunting for an artist in the alphabetical listing. It seemed to take forever. Then I chose to count how often I needed to turn the wheel. Starting at A I turned it 168 times to select "Supertramp" from the artist list. Then I did the same on the 60 gig iPod. 8 turns. 5 cw, 2 ccw, 1 cw. Sounds bad, doesn't it?
Then I found Power Scroll.
When you scroll with the thumbwheel, the leftmost button says "Power Scroll". Hit it, and you get to select from the alphabet. Divide 168 by 20 and you see how close that brings you. Major takeaway: The controller has a lot of options you have to discover first.
As I said, Ute likes it. At the moment her favorite feature is that she can grab the controller and see what is currently playing.
Sonos - first impressions
Sonos - second look
Sonos - the controller
Sonos - music from the iTunes Music Store
Sonos - now we are talking
Sonos - getting into the zone
Sonos - the mesh network
Sonos - inside the ZonePlayer
Sonos - April 10 and the ZP80 is already here
Sonos - the Wife Acceptance Factor
by Volker Weber
Spiegel und ARD berichten, dass nach dem Roadster auch der For Four eingestellt wird. Eine gute Entscheidung, wie ich finde. Der Roadster war ein Spielzeug ohne Nutzwert. Der Viersitzer war nicht konkurrenzfähig. Allein der Zweisitzer genießt eine Ausnahmestellung. Hayek wollte vor Jahren schon einen Hybrid bauen. Vielleicht hätte Mercedes das mal probieren sollen, statt zu diversifizieren.
by Volker Weber
The click campaign seems to be working:
The average 13-year-old lad doesn't realise it yet, but no amount of Lynx deodorant will get attractive women drooling over him. In fact they are more likely to throw open the window, gasping for air.
by Volker Weber
Whatever you do, don't shoot the puppy.
by Volker Weber
What do you do, when you cannot get hardware to work? Throw more hardware at the problem. As I explained, a Sonos ZonePlayer does not want to talk to an existing wireless network. Although ZonePlayers talk to each other and the controller over a wireless network. No luck moving the ZonePlayer to the living room then, since there is no ethernet cable running there. Or so I thought.
Then I remember that I have a Netgear wireless bridge. I connected the bridge to my network and ran a cable from the bridge to the ZonePlayer. Then I ran an audio cable from Line Out to the SONY TA-707ES. Power everything up. Success. The ZonePlayer now plays through the regular setup and everything is good.
Next step was installing the desktop controller on the Mac:
Nice. Not as nice as iTunes, since there is no search. But much more usable than the controller.
Music is no longer playing through the Airport Express. I am now on the Sonos, hooked up to the Sony Amplifiers.
Casualties so far: One ZonePlayer DOA. One "Soviet" controller. :-)
Sonos - first impressions
Sonos - second look
Sonos - the controller
Sonos - music from the iTunes Music Store
Sonos - now we are talking
Sonos - getting into the zone
Sonos - the mesh network
Sonos - inside the ZonePlayer
Sonos - April 10 and the ZP80 is already here
Sonos - the Wife Acceptance Factor
by Volker Weber
In the middle of January, when I was just heading to Florida, I received an e-mail from Ben Rose. He asked me whether I would be interested in reviewing the Sonos sound system. I was interested and he contacted Sonos to have them send me one. Thomas Meyer, PR manager for Sonos, was quick to follow up and we agreed to have them send me one at the end of February, when the first wave of review units would be back. I was in no rush, and frankly, sound systems are not that interesting to me.
February passed, but in the second week of March, a german PR agency called me while I was at CeBIT, in the middle of a press conference. They told me about a company called Sonos and asked me ... I told them to just send the box already.
Time passes.
Today a courier shows up with a huge box. It contains two Sonos ZonePlayers (559 € each), one controller (449 €), one docking station for the controller (60 €). I open the first player box. Wow, what an impressive piece of hardware. There is a four port switch, four speaker terminals (2 left, 2 right) and a bunch of other audio connectors (line in, line out plus subwoofer). The box had been open before and there is no software, no cables, and as I find out later, a paper with a handwritten note.
Reading through the manuals I learn how to connect the controller to the player. Connect the player to power and run an ethernet cable to your switch. I have plenty of cables, so I get a patch cable and a power cable and connect both. Time to look at the controller. Connect the docking station to power. Insert the controller. Wait for it to start. Go back to the ZonePlayer, press mute and volume up. Wait for it to connect. No luck. Try again. No luck. Try yet again. No luck.
I go hunting for the CD. Then I read the handwritten note: Defective. Sheesh. Time to get a drink.
I unpack the second ZonePlayer. This one is brand new. All the cables in the box. Hook it up, try the controller. Works like a charm. The ZonePlayer tells me I need to register with Sonos. Don't want to do that right now. Then the ZonePlayer tells me there is an update available and it wants to upgrade. WTF? I just told it to not register. Anyway, it wants my email address before updating. Nice. I give it some email address and the player updates itself over the internet.
Next stop: Get some music connected. It turns out that the player needs either software on a Mac or a PC, or it needs a shared directory. From what I understand now, it can neither talk to iTunes (daapd), not to a uPnP media server like Twonky. I have both running on the slug, but the ZonePlayer wants to build yet another index. It is now busy reading brazillions of files from the shared directory and building its index.
I just checked and found out it already has some files and I started playing one. This seems to work just fine. The more pressing problem I have is with the network setup. Sonos advertises:
No HEX keys. No WEP keys. No SSID.
This is truth in advertising. If I am not mistaken, then the ZonePlayer cannot connect to a wireless network. If this is true, then you need to waste one $500 ZonePlayer as a "server" in your office, connected to your wired network, in able to hear music in your living room. Since I have one good and one defective player, I might as well stop right here. One is connected to the network, the other one won't play.
Running wires from the office to my Braun speakers now. I am not impressed so far. At least when compared to feeding the speakers with a SONY TA-F707ES.
The other thing that bothers me is the controller. It feels like a Russian iPod from the 80s. It is as thick as the lower part of an iBook, you have to hold it in two hands and it takes forever to scroll from A to Z. I has a thumbwheel similar to an iPod but there are an additional 12 buttons.
Time for a break. Need to read more stuff about Sonos first. Speakers are back on the SONY and music is playing through the Airport Express.
Sonos - first impressions
Sonos - second look
Sonos - the controller
Sonos - music from the iTunes Music Store
Sonos - now we are talking
Sonos - getting into the zone
Sonos - the mesh network
Sonos - inside the ZonePlayer
Sonos - April 10 and the ZP80 is already here
Sonos - the Wife Acceptance Factor
by Volker Weber
CNET reports:
As with Vista, Microsoft hopes to finish the code for Office 2007 this year and make it available to some large businesses by the end of December.
Office follows the Vista scheme. Hope to get it done this year, "ship" to large businesses with expiring Software Assurance, and deliver next year.
Office 2007. As in twothousandseven.
What is the biggest competitor for this product? OpenOffice? Nope. Former versions of Microsoft Office. The vast majority of Office users are on Office 97 and 2000. Some upgraded to 2003. However, there was hardly anything in 2003 worthwhile, unless you rolled out a fleet of Microsoft servers.
This time you get new file formats, and need to retrain your users. Good luck.
by Volker Weber
I have seen a security solution, but I can't remember the vendor, or how it works. Here is what happens:
You dial into a VPN. You log in with user name, pin and Secure-ID. After your credentials are checked, a browser windows opens, loads an ActiveX which scans your computer. In case you need them, it will install the latest anti-virus updates, and reload the policies in your personal firewall. After your computer has been approved, you get access to the company network.
This seems to be a smart solution. Who is offering software which does that?
by Volker Weber
Blackberrys haben keine Tastatur mit deutschen Umlauten. Das Z steht zwar an der richtigen Stelle, aber es sind einfach nicht ausreichend Tasten auf dem Gerät, um die Umlaute abzubilden. Um einen Umlaut zu schreiben, muss man den passenden Vokal drücken und am Daumenrad drehen. Das ist ziemlich unpraktisch und die meisten Benutzer verzichten deshalb auf Umlaute und schreiben beispielsweise ue statt ü. Dabei kann sich sehr einfach helfen. Dazu verwendet man die automatische Textersetzung Autotext, die man in den Einstellungen findet. Dort fügt man vier Ersetzungen hinzu:
ae: %b%Bä
oe: %b%Bö
ue: %b%Bü
ss: %b%Bß
In Zukunft schreibt man beispielsweise "T ue r" statt "Tür". Die beiden Leerzeichen davor und dahinter triggern den Autotext "ue", %b und %B löschen die beiden Leerzeichen und ue wird durch ü ersetzt. Sollte man ausnahmsweise mal wirklich " ue " schreiben wollen, dann drückt man nach der Ersetzung zweimal Backspace und einmal Leerzeichen. Damit ist die Eingabe wieder hergestellt und wird nicht von Autotext ersetzt.
Für die ersten drei Ersetzungen sollte man die Vorgabe SmartCase beibehalten. Dadurch werden auch große Umlaute ersetzt. Aus Ue wird dann Ü. Von wegen. SmartCase heißt, der Ersetzungstext wird so geschrieben, wie sich das Gerät das vorstellt. Also nur am Anfang des Satzes groß. Da hilft nur eins: Noch drei Ersetzungen mit SpecifiedCase. Also etwa aae, ooe und uue.
by Volker Weber
You read that Vista, the artist formerly known as Longhorn, won't ship on time. Big deal. Or has anyone expected them to actually ship on time? The bad news is that they now have committed on a date which is more than eight to ten months out. If it is so far away, then it would be very hard to actually commit to it. What will happen until then? What if you cannot get the known bugs down to an acceptable level? And why ship to corporate first? They won't deploy before SP1 anyway.
This smells of Copland, the operating system Apple never shipped. Yes, MS will ship something called Vista. But it might as well be XP SP4. It certainly isn't Longhorn. And honestly, who is waiting for a new MS operating system to spend their money on? Yes, you will get it force fed with stickers on new PC gear. But do you really want it, need it, crave for it?
I am not going to go out on a limb and predict that Microsoft crumbles. But they certainly lost it. What we need is elegant, simple things, that solve user problems. Not even more bells and whistles.
If you are so lucky that you don't need a certain application which only runs on Windows, you can get better stuff today.
But one thing is for sure. You would not want to work for Microsoft in the very organization responsible for shipping Vista. If you think otherwise, take a few hours off your schedule and read this thread. And ignore the idiot Mac users sounding off further down.
Update: Why ship to corporate in November? This was an easy one, but I still failed to see it immediately. There are a lot of Software Assurance contracts expiring at the end of the year. If MS does not ship by then, customers who signed up for SA at the beginning of 2004 would have received precisely nothing in return for their money.
by Cem Basman
A billboard of the local CNN-IBN channel in Mumbai India as seen through the eyes of Richard Sambrook, Director of Global News at the BBC, in an article about the four categories of citizen journalism.
by Cem Basman
Wer hat sich eigentlich dieses unmögliche Dekor auf dem offiziellen Spielball der FIFA Fußball-Weltmeisterschaft 2006, adidas +Teamgeist™, ausgedacht? And for our american friends tonite: The design of the official world cup ball reminds me of a sanitary napkin for ladies ...
Photo taken by Markus Dallarosa, Permission: GFDL granted by Markus Dallarosa
by Cem Basman
Das Web ist ein riesengrosser schnell wachsender Wiederkäuer. Nur das Gras wird nicht mehr. Der Mann am Fluss hat's gesehen.
by Volker Weber
If you absolutely positively need to run Windows once in a while on an Intel Mac, you could go for the nightmare of a dual boot. Or you may want to run it inside an emulator called Q.
by Volker Weber
Bill Gates und eBay-Chefin Meg Whitman beraten künftig britische Regierung
Was haben die eigentlich für einen Tagessatz?
by Volker Weber
by Volker Weber
Executive summary
I like.
No need to upgrade from 7290.
The two most remarkable things about the 8700 are the screen and the improved speed. You notice both when first scrolling through a few pages of messages. When you look at a 7290 you will hardly believe that it has a screen resolution of only 240 x 160 pixel. It is so bright and readable, even in broad daylight, that I was surprised to hear it was only 240 pixel wide.
Research in Motion does not talk about pixels. They say "high resolution color LCD screen provides ample workspace" when talking about the new 320 x 240 pixel display of the 8700 which is less than the 320 x 320 screen of a Treo 650. Having said that, the 8700 screen is very readable, an ambient light sensor provides just the right backlight and other than on the 7290 it always turns it on when you touch a button or the thumb wheel. When the light is off, so is the screen. You cannot see anything until you touch the device. This is a big change from the 7290 which you could read when placed on an office table in front of you. No more peaking at the screen during meetings. ;-)
The speed change is obvious. I don't have a benchmark, but the difference is the same as between 100 and 250 HP. 100 is enough, but 250 feels better. The 8700 also has twice the memory of the 7290, but then again, I never ran out of memory on the 7290. What else is new? Three new buttons on the front: Make and break calls (green/red) and a programmable key which loads the web browser by default. I changed it to load the message list. Another new programmable button at the left side, which defaults to "Profiles". Left it there for now. The top has two buttons: On/Off and Mute. I will see how often I am going to use them. The top phone button of the 7290 is gone; I know a lot of people who never noticed that it even existed. The green button now takes you to the phone application, the read button to the home screen. That is a good design. If you press the escape key (below the thumb wheel) during a phone call, the phone app asks you whether you want to continue the call while leaving the phone application. It defaults to "yes". If you want to end a call on the 8700, it is best to hit the red button.
I have the 8700v which is branded by Vodafone. They have done a nice job doing that. The first devices that I saw had a bright red stripe at the bottom of the screen but this one now has only the Blackberry brand at the top and the Vodafone brand at the bottom. Both are printed in silver on black, and the Vodafone line contains a small logo. Not obtrusive and generally well done. As with other Vodafone Blackberry devices, you can replace the Vodafone theme with one of the defaults or a theme that you download. I like BB-Insight (Icon) which came with the device.
One of the things I changed was the LED indicator which now blinks green while you have GPRS coverage. Since I always seem to have this coverage, I have switched it off and let it only blink when new messages arrive.
[To be continued]
by Volker Weber
I told you last week that I would be switching from a 7290 to a 8700. Yesterday was the day. It was much harder than anticipated and I have learned a lot that I can tell you now. I apologize for this being a very long post.
First of all I have to explain my setup. There are two ways to use a Blackberry service. There is Blackberry Enterprise Service (BES), where your company has their own middleware server, which pushes mail from your Exchange/Domino/Groupwise server to the device. And there is Blackberry Internet Service (BIS), where you sign up for a new webmail account (with an IMAP backend) and you get your email from there.
I am using BIS, and the setup is quite simple. You receive your device from the operator, you go to a website, create an account and enter your IMEI and PIN. Once you have done this, the device receives all email from that account. I have tied my BIS account into my own IMAP server so it receives a copy of my incoming mail, and for those messages that I send from the Blackberry, my IMAP server gets a copy and files it into sent mail. Replies to Blackberry mails are directed to my main mail account via reply-to headers, so that all email goes through my own server. All nice and dandy so far.
Upgrading to a new device is also very straightforward. You visit the BIS site, log in, go to your profile and tell the server to switch to a different device, enter IMEI and PIN and you are done.
The difficulties start if the device is not brand new. If somebody has already registered it to a BIS account, you cannot let it go from there. The only option is to register a different device. It won't give you the option "do not send mail to my device any more". When would you want to do that? For instance when you lose the device. Or when you want to register it to a different account.
Let's make an example: My 7290 was registered to an account called "vowe", the 8700 to "test". Log in as vowe, try to switch to the 8700 and the BIS will tell you that this device is already registered. How do you resolve this? You call the operator, in this case Vodafone. "All of our operators are currently busy ..." After 3 minutes of muzak I got booted of the queue. "Please try again later." If I would have been able to reach the operator, then (s)he could have killed the test account, the 8700 would have been unregistered and free to be attached to the vowe account.
As Vodafone was busy doing other things I needed a workaround. Sent a message to Marco, who had one of his people assist me. Enrico called and I suggested he should give me the PIN and IMEI of an old Blackberry device no longer being used. The plan was to register this device with the test account to free up the 8700. The first PIN/IMEI did not work, the second pair did. The 8700 was free and I could register it with the vowe account and thus freed up the 7290. I could now register the 7290 with the test account, which I did not, since an unregistered 7290 is more valuable than the old beaten device we used as a switch gear. Lesson learned: You cannot switch two Blackberry devices between two BIS accounts without a third device as switch gear.
Why didn't the first PIN/IMEI pair work? That is an interesting tale. I don't have to explain the IMEI part, since every GSM phone has this identifier. A PIN however is Blackberry-specific. Each and every Blackberry device has a PIN and this is the identifier used on the network to route messages. There are messages routed through the Network Information Center like regular emails, but there are also peer-to-peer messages that are sent from one device to the other using the PIN of the recipient. Blackberry Instant Messenger uses PIN messages. If you are using Blackberry Connect as a software on a handheld not made by RIM, your PIN will be derived from the IMEI of your phone. Why doesn't Blackberry use the IMEI instead of the PIN? There are non-GSM devices on the service.
The first PIN/IMEI pair failed since the switch gear was not a Vodafone device. This is another case of customer lock-in as used with prepaid SIM-locked phones. The PIN is tied to your operator which makes it really hard not only to switch devices but also hard to switch operators. Another lesson learned.
Last lesson learned from yesterday: Device activations are the currency in the Blackberry world. For each device activated the operator pays RIM. Partners are compensated for device activations. The more, the merrier.
Time to call the Vodafone hotline again and kill that test account.
by Volker Weber
Ask George Bush.
Why ask him? Because he has been wrong every single time. WMD? Bush yes, reality no. Sadam behind 9/11? Bush yes, reality no. Mission accomplished? Bush yes, reality no. Torture by US troops? Bush no, reality yes. Pakistan free? Bush yes, reality no.
So, if Bush denies Iraq is in civil war, then it clearly is.
by Volker Weber
by Volker Weber
How silly is the Web 2.0 hype getting? You tell us! Here's a quick quiz. And no, you are not supposed to google or to check the Museum of Modern Betas.
[Thanks, Bruce]

by Volker Weber
Heute habe ich etwas neues gelernt.
Um das zu erklären, muss ich etwas ausholen. Wenn ein Journalist ein Testgerät braucht, dann ruft er die Agentur an und bestellt eins. Wenn er die Agentur nicht kennt, dann wendet er sich an die Pressestelle des Herstellers und wird dann entweder verwiesen oder die Pressestelle gibt sein Anliegen weiter. Eine ordentliche Agentur kann den Journalisten einordnen (FAZ oder Schülerzeitung) und entscheidet, ob sie das Testgerät rausschickt. Typischerweise kann man so ein Gerät vier Wochen behalten und dann schickt man es zurück. Richtig gute Geräte mag man gar nicht zurückschicken, aber das ist ein ganz anderes Thema. ;-)
Heute hatte ich einen Fall, dass mir eine Agentur ein Gerät nicht schicken wollte, sondern es nur persönlich übergeben wollte. Dabei bot die Mitarbeiterin sogar an, zu mir zu kommen, um mir den Weg zu ersparen. Ich dachte erst, man wolle sich versichern, dass das Gerät auch wirklich ankommt. Dabei geht es um etwas ganz anderes. Die Agentur will verhindern, dass man mit dem Gerät nicht zurechtkommt und deshalb etwas böses schreibt. Dieser Service ist natürlich irrsinnig teuer im Vergleich mit einem einfachen Versand, führt aber auch zu besseren Ergebnissen in der Presse. Clever.
Das Ende vom Lied: Ich habe eine Ausnahmegenehmigung gekriegt. Man glaubt mir, dass ich damit umgehen kann. Nun darf ich mir das Gerät mitbringen lassen. Postversand ist dann doch zu verwegen.
Nein, ich verrate nicht, welcher Hersteller sich diesen Luxus leisten kann. :-)
by Volker Weber
Post an Kollegen:
Unser Autor ist ausgefallen bzw. hat nicht die notwendigen technischen Möglichkeiten in seinem Büro, um zwei Artikel für die nächste xxxxx xxxxx über xxxxxx zu schreiben. Wäre es Ihnen möglich, kurzfristig (bis 29.03.) zwei Artikel zu unten stehenden Themen zu liefern? ... Wir sind auch sehr an einer weitergehenden Zusammenarbeit über andere Themen interessiert, die über diese zwei Artikel hinausgeht. Die Seiten-Honorare liegen bei 40 - 60 Euro.
Ich glaube, der letzte Autor ist nicht ausgefallen. Der kann seine Stromrechnung nicht bezahlen. Oder er ist verhungert. :-)
by Volker Weber
Look at the body language.
by Volker Weber
Stefan has a brand new Sun Fire T2000 server. In order to set it up, you need a serial terminal. Unfortunately you cannot connect via a DB25 or DB9, so you need an adapter to translate from RJ45 on the Sun box to a serial cable as used by a PC. I know it makes sense to have RJ45 in data centers and use the ubiquitous patch cable to connect the box to a terminal server that you can telnet into.
Serial terminals however remind me of times long gone: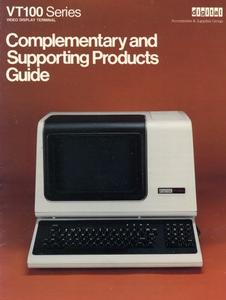 Flashback to 1978. This, young apprentice, is a DEC VT100. Not a VT100 terminal emulation, but the real thing. It was my upgrade from IBM punch cards.
Yes, I have been around for a while. :-)
by Volker Weber
Microsoft is smart. They have opened up their Exchange Server 2003 with Service Pack 2 to ActiveSync over the air. You put an Exchange frontend server into your DMZ, open up port 443 and people can access their mail over SSL. Either Webmail, or via ActiveSync with a supported mobile device.
What devices are supported? Windows Mobile 5 is no surprise. But other manufacturers have started licensing ActiveSync for their devices as well. A Palm Treo 650 for instance can sync mail and calendar with Exchange ActiveSync over the air. It is not really "push", since it is controlled by the device and not a middleware server. But for most people this might be good enough. Imagine a small company with Small Business Server.
What about other devices? Enter Dataviz RoadSync, an ActiveSync client that runs on any Series 80 phone (Nokia 9300, 9300i, 9500), a UIQ phone like the SonyEricsson P900 or P910, Palm OS devices like the LifeDrive, Tungsten C, T2, T3 and T5 (need a phone as a modem or WLAN access) but also the Treo 600 and 650. But that's not all. It basically runs on any Java MIDP 2.0 device like most Motorola phones including the RAZR. And Datawiz is already working on Series 60 devices which are popular in Europe. Palm OS and Java MIDP are somewhat crippled but the Symbian phones get E-Mail with attachments, calendar, contacts and features like access to global address lists on the server and the ability to remotely wipe lost devices.
Now do that with Domino. I know, Blackberry. But I mean, do it for small companies. IBM should either license ActiveSync or come up with something really quick. Something that has wide support like ActiveSync.
by Volker Weber
Domino has an interesting bug that you may not have heard of. And it may still be affecting the performance of your server.
With Domino R5 Lotus introduced columns that let you sort by a certain field "on demand". You click a column header and all documents are sorted by that column. Of course the client does not sort on demand. Instead there is an additional view index for each of those columns. The more view indexes you have however, the bigger your database grows. Here is the bug: In case you ever had any of those dynamic sort columns, then Domino is still maintaining the index. Even after you removed the sort from the design of your database. It does not help to compact the database, because Domino will still rebuild all of those indexes.
Fortunately there is a tool (english/german) that will diagnose this problem. The free version lets you search a particular database that looks suspiciously large (or slow). In case you find an issue, you can buy a license that will let you scan all databases on a server and permanently remove the broken indexes from the database.
by Volker Weber
Thomas Cloer mentions two interesting utilities for your iPod. Both of them run on Linux, Mac OS X and Windows:
goPod lets you remove the volume limit of 100 db imposed by EU regulations. Uncap the iPod and it will play as loud as the original US version. After uncapping you have to be extra careful not to crank it up too much. Did I mention how loud the iPod can play?
YamiPod lets you manage your iPod from your PC or Mac and it provides you with functions Apple forgot to put into iTunes. It has an incredibly long feature list. Best of all, you can run it off the iPod. No installation required.
by Volker Weber
I don't know whether I mentioned this before, but DRM is bad for the customer. There were just two more incidents this week proving the point.
We picked up Anna's new car. As it turns out neither Lexus nor Toyota let you hook up an iPod. But the new radio plays MP3 CDs. What is an MP3 CD? It is a data CD which contains a bunch of MP3 files. Typically one MP3 CD stores as much music as ten Audio CDs. Anna has iTunes. And a lot of tracks bought from the iTunes Music Store. iTunes can create MP3 CDs. You set this in your Burning preferences on the Advanced tab in Preferences. Now you build a playlist and hit burn. This works quite well. Unless your playlist contains tracks you bought from the iTunes Music Store. Workaround: You burn those tracks to an Audio CD, and then rip the tracks back as MP3. No more DRM, no more cry.
Now imagine you would not need MP3 CDs. You could easily leave all your files "protected" by DRM, right? Wrong. Because your tracks only play on devices somebody else lets you play them on. If you bought from the iTunes Music Store, you could only play them on an iPod. But not from a memory key in your brand new Volkswagen. Or a Samsung media player. But you have an iPod, you say? Well, let's hope that this is true in ten years from now. And even today your results from hearing "protected" files are inferior from real MP3 files. Because your iPod will run out of battery juice faster because it needs to decode the "protection". You are running a Pay4Sure device? Well, "protected" WMA files run down the battery even faster according to this review.
What is your resolve? Do not buy media crippled with DRM. Ever. And if you did, remove the "protection" while you can.
by Cem Basman
83 Tage vor Anpfiff sitze ich auf der gleichen Tribüne wie Johnny. Mein Herz schlägt für die Soca Warriors, meine Wetten plaziere ich auf die Squadra Azzurra. Deutschland? Halbfinale. Wetten dagegen?
by Cem Basman
I loooove this clip!
by Volker Weber
Ingo fragt mich heute, ob der Heise Newsticker ein Blog ist. Die Definition in der deutschen Wikipedia lautet:
Ein Weblog (engl. Kontamination aus Web und Log), oft einfach nur Blog genannt, ist eine Webseite, die periodisch neue Einträge enthält. Neue Einträge stehen an oberster Stelle, ältere folgen in umgekehrt chronologischer Reihenfolge. ... sind Online-Journale, die sich durch häufige Aktualisierung und viele Verlinkungen auszeichnen.
All diese Eigenschaften passen. Ich habe mindestens ein wichtiges Merkmal, das den Newsticker von jedem Weblog unterscheidet, das ich kenne. Ich will damit nur noch nicht rausrücken, um die Diskussion nicht abzuwürgen.
Also: Ist der Heise Newsticker ein Blog? Wenn nein, warum nicht?
by Volker Weber
Rob Novak writes:
Yesterday after Microsoft Internet Explorer updated to include the new Microsoft workaround to their legal issue, I started noticing significant problems using QuickPlace's ActiveX controls and loading STLinks awareness (related to Sun JVM). At first I had no idea what was going on but after numerous crashes and failures to create pages, I researched it. Microsoft details the software update here. If you happen to use wildly obscure software like Adobe Reader, Flash, Windows Media, or the Sun JVM, your sites will be affected. Sometimes, drastically.

This "Microsoft update" is going to be a huge IBM support issue (if it hasn't already started) for QuickPlace very soon. We have looked at it for just about an hour and are very afraid of what will happen in the coming months.
by Cem Basman
What's up, Robert? Bad hair day? Slight paranoia? Did blogging turn sour?

No one kept their head - the knives and guns just came out in this street fight. No one called both sides and did some real reporting. No one added any value. Built anyone up. No, all I read was "Dave's an a++hole" kind of comments…. Ever notice that the new A list only tears down people and ideas but never puts new ideas, new products, new tools, out there to attack?
C'mon, it's just a natural evolution. It is the stunning pace how things change, evolve and grow in the ecosystem. It's the way it goes. The young dogs try to bite the alpha dogs. And from time to time the leader of the pack changes.
by Volker Weber
Scott Hanson quotes Dilbert creator Scott Adams and says "(he) summed my university education in economics and politics in just 3 sentences":
I still favor the traditional system where rich people run the country and convince the morons who live here that the voters are really the ones in charge. It's not a perfect system, but no one has come up with a better one. And it's fair in the sense that anyone could become rich and abuse the poor.
There is some room for debate.
by Cem Basman
Did you know that vowe dot net has according to Technorati the most authority worldwide in Lotus, Domino, Workplace and Workspace? And that vowe is #2 in Notes, Groupware, Palm and Treo? And not bad at all in Collaboration (#3), Nokia (#4), Journalist (#5), Communication (#6)? However, the Mac tag is somewhere around #15 ... Stay tuned, folks.
by Volker Weber
by Volker Weber
I remember how a girlfriend many years ago applied a similar scheme only to learn that it was an all-you-can-eat buffet:
Like the salad served at the Pizza Hut but dislike the idea that it's expensive and you are not allowed to take more than once? Here is a guide on how you can maximize your return of investment, invented by some creative Taiwanese students.
by Volker Weber
I heard you loud and clear. A new Blackberry is on its way. Marco gets back the 7290 he gave me and I will be using a 8700 starting next week. I already know that it is faster and has a larger and brighter display. On the other hand, the 7290 display is readable without backlight. I am expecting to have to charge the 8700 more often than the 7290.
I will be using the 8700 in data only mode. That is not because the phone on the Blackberry is bad. But the 9300 syncs all calendars and contacts through iSync whereas the Blackberry needs PocketMac which can only sync one address and will insert all new calendar entries from the BB in its own calendar. My primary SIM card will therefore remain in the the Nokia 9300 and I will use the 8700 only as backup device.
by Volker Weber
Eine mir bekannte Lehrerin zu diesem Film (jetzt auch als Klingelton:
Das ist mein tägliches Publikum in der Hauptschule. Ist mir GAR nicht fremd. ... Nein, ich bin an einer Grund- und Hauptschule in einem absoluten Brennpunkt. Wir haben Schwangere in den siebten Klassen, Dealer in den neunten, einige haben die Krätze, Läuse sind an der Tagesordnung, rauchen tun sie alle.
Und zu diesem Beitrag:
Das war auch sehr witzig. :-) So reden die alle bei uns auf dem Schulhof
Was passiert, wenn die eigenen Kinder keine Gymnasiumreife haben? Werden die dann auch so sozialisiert?

by Volker Weber
[Danke, Jörg]
by Volker Weber
Gut gemachte Werbung, die nicht nervt. Auch nicht schlecht: Bekanntschaft.
[Danke, Markus]
by Volker Weber
by Ragnar Schierholz
I know, it's CeBIT time. All of you folks probably have a ton of little give-aways or other gadgets brought home to play with.
Those who haven't been to Hannover, check TechSupportAlert's Best-ever Freeware Utilities List and its extension. While I'm not fully aware why there might be a need for a "Windows Toolbar Backup", you may be and enjoy. I sure found other interesting tools to play with.
by Volker Weber
I would recommend you do not install Festoon Unity. It will spam all of your buddies with this message:
Check it out. Now we can see each other on Skype.

Click here to get Festoon: http://www.festooninc.com
It just happened to somebody on my list and he is pissed.
by Volker Weber
There is an update available for the Treo 650. I have not installed it yet. German version here, an english-only version for North American customers here. I have not installed it yet, since the update is currently Windows only and I first need to extract the updater from the Windows installer.
by Volker Weber
Should I make this a permanent service?
by Volker Weber
by Volker Weber
Sensible mobile phones are back. Check out the Benq Siemens S68.
Blackberry Connect is a nice idea. But the process is broken. The software is done for the Nokia E61 (I want one!), the Nokia 9300i or the Palm Treo 650. But you can't get it. The operators are "testing" and there is no timeline. Update: BB Connect for the 9300i is out. I also updated the software for my 9300 to 5.249 from 5.23.4.
CeBIT was one week early. Next year it starts on March 15th. From past year's experience winter should finally be over on the next weekend. Keeping my fingers crossed.
You want pushmail and cannot afford a Blackberry? Finally there is an affordable product in Germany. 1&1 has a 10 Euro flatrate with a nice device that does the job. Not pretty, but seems to work well. Sidenote: The guy who closed the deal between 1&1 and IXI lives a few blocks from here. He offered to give me one but I did not bite.
Korean vendors give away 512 MB USB sticks at press conferences (LG). Some play music files (Samsung). American vendors give away 64 MB USB sticks (Garmin). Sounds cheap? Maybe, but they contain the press kit in german and english. Smart! Best giveaway for a reporter: Moleskine look-alike notebook (1&1).
Heise can throw a party. Like last year's party, the CeBIT event at GOP was a huge success. By invitation only. Consider yourself lucky if you are on the list.
The Origami or Ultramobile PC was way overhyped. It turned out to be a 7" tablet PC with no battery life, a bunch of new buttons and a complicated operating system. If it wants to live up to its potential as a mobile device, it needs a screen you can view outside (read: a transflective panel) and a decent battery life. Currently we are looking at yet another Newton: Too big for your pocket and way too expensive. It's not a (insert your favorite device) killer. It is a killee.
Good luck trying to find an engineer at a CeBIT booth. Big exception: Blackberry. Had some good conversations there. And received a roll-away backpack to make up for the Lotusphere bag I gave away in the morning at the IBM booth.
Thursday turns out to be the best CeBIT day. Everybody is fresh and motivated. Attendance is low since more people choose to come in on Friday. Packrats are at their lowest, and you have a good chance to hop on a bus to go from hall to hall.
Skip "Digital Living" in hall #27. Period.
Garmin may have the best mobile navigation systems out there. Boy, are they expensive though. And even if you call a device nüvi, it still cannot accept "München". The new TomTom 510/710/910 devices look great. I want the 910 with maps of Europe and the US.
Completely unrelated to CeBIT I learned that there is a SiRF III cradle for the Treo 650 to attach to your windshield. This would make the Treo a much better navigation system than having to charge both the Treo and a GPS mouse from one cigarette lighter outlet.
Shuttle has a very clean looking 17" screen which won an iF award.
Did I mention you can send me as many navigation systems as you want? I will try them all. And I will only keep the best. :-)
by Cem Basman
Wordpress.com, the blog hoster, has a lot of outages in these days, if you want to access a hosted blog there. Now they have a optimistic and friendly 404 page in case of unattainability:

Confessions Of A Server

OH MY! Life is so unfair! What did I do wrong to be born a server in this day and age? I could have been a nice simple bicycle that people happily rode around on all day. But no, I'm stuck inside this metal case serving web pages instead. I never even see the light of day and all I can hear is the rush of the air-conditioning!
Well, no more! I'm relaxing here with a cup of tea and a biscuit until someone shows me some love and attention.

It never takes them long to fix me when I kick up a fuss so check back in a few minutes and I'll be chugging along merrily again.!

Signed,
The WordPress.com web server
(WordPress.com - where even the machines have life!)
BTW, experimenting with Wordpress.COM I have the impression it is quite unsolid and slow. But I like their fresh templates. Software to download and host it yourself you'll find at Wordpress.ORG.
Addendum: Read also what Ian Lloyd has to say about a perfect 404. Not always a matter of course for every blog hoster ...
by Cem Basman
What a miserable end of these murderers and crooks:
This is always the destiny of every dictator, despot, and oppressor where the wastebasket of history awaits his likes every time and everywhere. Freedom and dignity wins at last. But too late for the poor and more than 8,000 massacred in Srebrenica.
by Cem Basman
A couple of hundred sites disappeared today (?) from the Top 100 Unique list. If this happening by purpose or if it's just a temporary software accident, I don't know. Maybe there is a good chance for you to get to know some highranked but unknown blogs now in the new Top 100 Uniques.
The Top 100 Faves list remains unchanged. BTW, and don't forget to add this site to your favorites, if you haven't done so yet ...
Update: The flaw at Technorati is now eliminated. All lists as usual.
by Cem Basman
Scott Weiland, frontman of Velvet Revolver, re-bashes Axl Rose, frontman of Guns 'N Roses:

Get in the rinGo to the gym m****rf**ker, or if you prefer, get a new wig m****rf**ker. I think I'll resist the urge to "stoop" to your level. Oh s**t, here it comes, you fat, botox faced, wig wearin' f**k! O.K. I feel better now.
And now the uncensored and complete version on their site today. A full volley shot back. Great tennis. I love rock'n roll. It's so direct ... [While Volker is probably stuck in the snow around Hannover somewhere and got lost, we are allowed to post such stories here ...]
by Ragnar Schierholz
I really appreciate if restaurants have their menu in the multiple languages for international guests. But I've never seen one as funny as this.
Cowboy leg anyone? Or did you know "the special features namely whets the almond"? Let alone, have you ordered one yet?
by Cem Basman
You want to suck content from your favorite site? The author doesn't provide you RSS? No problem, buddy. There is remedy. Two alternate scrapers are now on market: Feedyes and Feed43. They scrape any HTML site and build a neat feed for you in seconds. You'll never have to write your own content again. It's real easy. Content theft for dummies. Creative commons rights? Who cares. Real bad.
Think about it.
by Ragnar Schierholz
Traurig, erschreckend, besorgniserregend. Das fällt mir zu dieser Meldung ein: NPD verhindert Wecker-Konzert in Halberstadt | tagesschau.de
by Cem Basman
Ab und zu stellt sich einem diese Frage. So auch heute morgen im Top-Management. Da fällt mir immer wieder dazu beispielhaft folgende Geschichte ein:
Sie spielt bei einem namhaften deutschen Hersteller von Leuchten von Weltgeltung ab. Es sind die sechziger Jahre. Das Familienunternehmen stellt bis dato Nachttischlampen her. Rosa. Mit Trotteln. Passend zur Gelsenkirchener Schlafgarnitur. Tochter des Hauses verliebt und verlobt sich mit einem jungen "Tunichgut". Vater ist entsetzt, bietet dem Schwiegersohn in spe gönnerhaft einen Posten in der eigenen Fabrik an. Die junge Familie muss ja von irgend etwas leben. Der junge Mann schaut sich das ganze ein zwei Wochen an und sagt dann dem Alten, er nähme den Job an - aber nur unter einer Bedingung: Alles muss sich ändern und alles muss so sein wie er sich das vorstellt. Der Alte ist geschockt, aber, oh Wunder, er willigt ein. Und das Wunder passiert. Der junge Mann trommelt erstmal die Belegschaft zusammen und fragt: In welcher Branche sind wir eigentlich? Alle antworten: Wir stellen Lampen her. Nachttischlampen. [Pause]. Der junge Mann sagt darauf hin: Falsch. Unser Geschäft ist "Licht". Nicht Lampen.
Daraus ensteht einer der renomiertesten und erfolgreichsten Unternehmen in Sachen Licht in Deutschland, ERCO. Die Erfinder der "Spots". Das wohl bekannteste Objekt, was sie ausgestattet haben ist die Hong Kong and Shanghai Bank in Hongkong von Norman Foster [Neue Links!]. Eine Ausleuchtung in einer Kombination aus natürlichem Licht mittels eines Spiegelsystems, das Tageslicht kontrolliert in das haushohe Atrium wirft, und aus künstlichem Licht. Das Gebäude gilt immer noch als Paradebeispiel für geniale Ausleuchtung.
Ich weiss nicht, ob sich die Geschichte exakt so zugetragen hat, aber sie ist einer meiner Lieblingsgeschichten. Ab und zu muss man sich das fragen: In welcher Branche sind wir eigentlich? Übrigens, es ist uns gelungen, zu klären, in welcher Branche wir sind. In einer Art und Weise, die jeder versteht. Und das ist wichtig.
by Cem Basman
Remark from Christian Heindel as a flickr note about craigslist on this list:

Wondering how this would express in per capita added value.
Captured by Felix Petersen at ETech [via Haiko Hebig via Heiko Hebig]
by Volker Weber
Heute beginnt für mich das CeBIT-Programm. Einmal die Redaktion persönlich belästigen, abends das erste offizielle Treffen. Morgen dann ein paar Pressekonferenzen und Standführungen. Abends Symantec Burn-In. Donnerstag geht es offiziell los und der Tag ist beinahe komplett ausgebucht, inklusive drei Abendveranstaltungen. Ich habe noch vor, Simon zu treffen, wahrscheinlich nach der Sun-PK. Freitag geht es morgens mit Ambuj los, danach habe ich vielleicht auch mal Zeit, ein bisschen ziellos rumzulaufen. Die Messe beschließe ich dann mit der Heise-Party im GOP. Samstag ist es Zeit zu verschwinden, denn dann kommt der ganze Zoo.
Ameisen, Container-Schweinchen, Goldhamster, Mousepad-Grapscher, Pin-Jäger, Sehleute, Wanderheuschrecken und was sonst noch so auf der CeBIT rumläuft, beschrieb Carsten Gerber vor fünf Jahren. Viel geändert hat sich daran bis heute nicht.
Wer mich kurzfristig erreichen will, schreibe bitte eine eMail. SMS kommt nicht an und klingeln tut das Handy höchstwahrscheinlich nicht, einen Vibrator hat das Nokia 9300 nicht. Wer dennoch einen Anruf versuchen will, tut das am billigsten mit der Nummer 06151 365 7520.
Und da es nach SchneeBIT aussieht, nehme ich diesmal Winterreifen. :-)
by Volker Weber
I need to speak about security of mobile devices soon and I would be very interested to learn what you have worked out in this space. I am talking about all mobile devices from notebook, Blackberry, PDAs, to smart phones. it's not only about mobile email, but also remote application access, protectopn from virusses and such. I also need to touch on theft or espionage. What are the threats, how do you address them? What kind of standards do you have, which software do you use, which procedures do you follow.
If you have interesting ressources available on the net, just comment. If you have documents, please send them by mail. I will be at CeBIT this week, so I can only read them next week. There is no hurry.
All the documents you send to me will not be published nor forwarded. I want to learn from them.

by Volker Weber
Why don't you just start laughing? Or do you need glasses? Maybe unpimp your car?
And I mentioned this old one to Bill and Paul. It needs to be played loud, but not necessarily in your office. :-)
by Ragnar Schierholz
Gee, that's an interesting project: the folks over at IDP : Identity Project are asking U.S. citizens to try entering domestic flights without showing ID. It seems, U.S. law actually gives travellers the choice to "either present identification or be subjected to a more extensive search". Now the IDP people are gathering experiences of what happens to people who actually choose "extensive search".
One thing that strikes me though is the last sentence:
"Note: we will not redistribute your information in any way."
Ok, they openly state that they would ultimately submit that information to court, so I guess, that is not included in their sense of "redistribute". But wouldn't it be interesting for the general public to read what could happen if you chose an optoin guaranteed by law? Wouldn't it be possible to spark a public discussion if this was made public in a more visible media? Gee...
by Volker Weber
Still doing OK on the Technorati Top 100 Faves. Jenee has planted a profile and is now on 1 and 7, but vowe.net is still in the Top 10. I also added quite a few sites to my own favorites page. Check it out.
Want to join in?
by Volker Weber
Here is a challenge: Try to find out why Domino uses gzip compression for mail databases and not for other applications served by the Domino http task.
There has been some disappointment that Domino 7.0 did not provide for gzip compression over http, a feature I am using for all of this site. It greatly decreases the amount of traffic between browser and server. Your only choice so far is to use a reverse proxy in front of Domino and have that compress the data stream.
Now there is a surprise. Domino does use gzip, but only for mail databases. There must be a switch somewhere which causes the http task to compress this data stream. A few people went looking but nobody could find it.
Have you succeeded in finding it? Or in case you work on the mothership, can you drop us a hint?
Update: Manfred has nailed it. Hire this guy. Or do you need more proof of how good he is?
by Volker Weber
I have finally gotten around to watch the video of Seth Godin's talk at Google. That were 48 minutes well spent. Most interesting were the concerns that showed up in the Q&A, especially around the Google search appliance and Google Map. Seth has an excellent way of addressing those issues.
I also understand now, why companies like to give me stuff. :-)
Small correction though: The water in the United States is not the best in the world. It usually tastes like whirlpool on the rocks. If you however come to Munich, don't buy bottled water. Drink from the tab. And take some home in your empty bottle.
by Cem Basman
The best of the best:
... and the worst of the worst:
by Volker Weber
Pope Benedict XVI scores 2GB iPod nano, wanted 4GB
by Volker Weber
by Cem Basman
Hamburg, Germany, Sunday 4:30 pm: Taken 15 minutes ago with my Nokia cellphone cam. It's snowing non-stop since this morning. From time to time you are not able to see the buildings on the other side of the street. Normally we have winter for about 2-3 days. Not for 3 months.
by Cem Basman
Cool. Some of it I didn't know about. [found at dekaf]
by Cem Basman
Derek Powazek, the guy behind the webdesign of Technorati, Blogger, Nike, and many others, is calling for a name to his new enterprize:

So I'm starting a design studio. Something small, specializing in participatory interactive projects - sites that do something. It'll just be me and a partner, at first. We've even got a small office space already, and an ever-growing list of clients. There's just one thing we do not have. A name.
If you have such a known name like Derek's, you name your company after yourself. He is one of the most respected webbies on the present scene. There is no need to look for a fancy eName. Don't you think so? Well, otherwise just drop him a mail with your suggestion.
by Volker Weber
Last week I told you about the CeBIT mobile fair planner. Nice idea, with some serious problems. First of all the good things. They make it available on a number of platforms: Blackberry, Java, Palm, Symbian (60/80), Windows Mobile. Now for the bad things: You cannot install the guide over the air (OTA). First you need to register, then you need to go to a popup, navigate a very strange site and then you get to download an archive. Looking into the Java zip I find a JAR and a JAD file. Perfect to make this available OTA. But they decided to wrap it inside a ZIP and then make it only available after a process you could never complete on the phone. I was seriously thinking to provide it myself, but then again, it would help a lot of people and piss off the control freaks at the Messegesellschaft.
So I downloaded the SIS for the Symbian version and installed it on my 9300. On first load it takes 5 minutes to install the database. No, not really. It is slow enough that I can go and ask somebody to look up the information in a book. Stefan tried the Palm version and it soft resets his Treo on load. Next stop: The Blackberry version. The easiest way to install that would be a simple URL pointing to a JAD file. That would point to the JAR file. (See Java version). Installed over the air from a simple email. No. They have to wrap the stuff up in a ZIP file. Hey, do you know what a JAR file is? Want to compress that again? OK, open the ZIP file. What's inside? An ALX and a COD file. The only way to install that is through a BES or a PC. I have neither. Thankyouverymuch.
by Cem Basman
Roy Schestowitz, a PhD student at the Victoria University of Manchester UK, gets into a hefty rant and explains why he gave up and unsubscribed Robert Scoble's feed:

When it comes to technology, I found that Scoble cannot tell his ass from his face.
Drew Bell, a writer and designer from St. Louis unsubscribes Scoble too and eight further feeds:

Scoble gets excited about things that are very lame to me. Maybe if I worked at Microsoft, Windows Vista would seem like something to be proud of, instead of a clunky, ugly mess designed by a few hundred people.
The Scobelizer is pissed off. Wild wild west. Showdown starts, deputies in the comments, a saloon fight, and machismo and we get all of them in OK Corral. The betting is opened. It's the good against the bad and the ugly. Microsoft against Open Source. The evangelist against the penguins. Or was it just the other way round?
by Volker Weber
by Cem Basman
To honor the pope's first visit to the Vatican Radio's broadcasting headquarters a group of radio employees gave Pope Benedict XVI a brand new iPod nano loaded with special Vatican Radio programming and classical music:

The pope's new 2-gigabyte digital audio player already was loaded with a sampling of the radio's programming in English, Italian and German and musical compositions by Ludwig van Beethoven, Wolfgang Amadeus Mozart, Frederic Chopin, Peter Ilich Tchaikovsky and Igor Stravinsky. The stainless steel back was engraved with the words "To His Holiness, Benedict XVI" in Italian.
And here are the Holy Podcasts from Radio Vatican. Enjoy your masses ...
by Cem Basman
Newsvine opened yesterday to everybody. As a news junky I'm completely addicted to it. It's informative. It's entertaining. It's interactive. It's sexy. I love it.
Michael Arrington gets to the point:

Newsvine combines the best features of a number of companies and products like Digg and Google News with great features like chat and blogging-style comments. The result is a perfect news site.
And "Yes", I'm a big fan of Marvin Gaye.
by Volker Weber
... with bunnies.
[via Amy]
by Volker Weber
RIM has paid NTP $612.5 million in full and final settlement of all claims against RIM, as well as for a perpetual, fully-paid up license going forward. This amount includes money already escrowed by RIM to date. The licensing and settlement agreement relates to all patents owned and controlled by NTP and covers all of RIM's products, services and technologies. NTP grants RIM an unfettered right to continue its business, including its BlackBerry related business.
by Volker Weber
This looks like a movie you would not want to miss. ;-)
by Volker Weber
Which means I can finally start selling t-shirts outside of the European market. For some reason however, I cannot have more than one black shirt. The popular doesnotworkplace shirt has to wait. I just learned, you can have as many shops as you want. So I am adding more shirts.
I now declare this bazaar opened.
by Volker Weber
Store it on your iPod, so it is available whenever you need to backup your music. Works on Windows and Mac OS X.
[via Freemacware]
by Volker Weber
We never had this much snow in early March.
by Cem Basman
With a building blocking his reception, one man would stop at nothing to get access to the only high-speed ISP in town. Why he should do this? Because every man wants a 60 foot phallic monument to high speed Internet in his yard, sez Short-Media.com.
Well, let's listen now to Mr. Kevin "GooD" Lavallée from Canada and his heroic story documented with a series of amazing photographs:

I live in a small town with a population under 2,000. I was stuck with a 56k modem for nine years because no other option is available in my town. However, I learned of a new service provider that could allow me to get between 250 and 320 k/s. It sounded great! Well, the situation was more complicated.
Update: Uh, Boing Boing has the story too - about an hour later ...
by Volker Weber
Opel GT-Ausstellung im Adam Opel Haus - Historische Schau über den Kult-Sportwagen aus den Siebzigern - 'Nur Fliegen ist schöner!'

Zeitgleich mit der Weltpremiere des neuen Opel GT auf dem Genfer Automobilsalon (2. bis 12. März) gewährt Opel einen Einblick in die Geschichte der legendären Modellbezeichnung. Mit der GT-Ausstellung im Adam Opel Haus in Rüsselsheim würdigt der Hersteller einen Auto-Klassiker, der noch heute jede Menge Emotionen weckt.

Die Ausstellung im Adam Opel Haus, Friedrich-Lutzmann-Ring 1, läuft vom 3. bis zum 29. März, montags bis freitags von 8 bis 17 Uhr. Danach ist sie vom 6. bis 9. April auf der Techno Classica, der Weltmesse für Oldtimer, in Essen zu sehen und im Anschluss daran wechselt sie zum 14. April für drei Monate an die Spree zu 'Opel in Berlin', der Hauptstadt-Repräsentanz von Opel.
by Volker Weber
Ich finde diese Seite sollte Deppen Leer Zeichen heißen. Und wollen wir wetten. dass die vietnamesische Schreibweise irgendwann in unsere Rechtschreibung aufgenommen wird?
by Volker Weber
... and most likely also for the publisher. Says Scott Granneman:
Digital Rights Managements hurts paying customers, destroys Fair Use rights, renders customers' investments worthless, and can always be defeated. Why are consumers and publishers being forced to use DRM?
by Cem Basman
This is an excellent viral marketing campaign from Nike and a good Google maps mashup: Plot your running routes through London and share them with others. I like the realization of an old idea very much: Socializing by running together. [Thx for the link, Philipp]
PS: This reminds me of my own weight reductionphysical training program. Uh, what program?
by Volker Weber
Lots of boring mail today. With one big exception. Thank you, Kitty!
Master gave Dobby a sock. Master has presented Dobby with clothes. Dobby... is free.
— JK Rowling
:-)
by Volker Weber
Today is SkypeOut Gift Day for France, Germany, Italy, Denmark, Spain
by Ragnar Schierholz
Rumor says, men (mis-)perceive their environment differently. This video is a nice illustration of this "fact".
[via Der Männerblog]
by Volker Weber
Since Cem mentioned the Top 100 Favorited Blogs on Technorati yesterday, 75 people have added vowe.net to their favorites. Thanks a lot. Let's preserve this chart position with a screen shot, since it is not going to stay there. :-)
Look to the right and you should see a new graphic in the sidebar, that let's visitor add vowe.net to their favorites. If you are a regular reader of this site, I'd suggest you open an account on Technorati and build your own list of favorite blogs. Cem uses the service as his blogroll.
This ecosystem does not only consist of the A-listers. Other blogs should be represented there as well. This is a good time to make your reading habits public. Just a few people can make a difference.
Paul Stamatiou has a nice way to ask for more "votes":
Hopefully with your help we can beat out Robert Scoble, who has the #1 spot with 123 favorites. Mr. Scoble works for Microsoft… we don't like Microsoft do we? :-)
by Volker Weber
Let's assume for a minute, that a Workplace Managed Client is something insanely great. This piece of software will only be available to customers who set up the necessary servers. As I understand the magic will be that you can manage all of your desktops from this server. A capability that saves IBM customers real money. Now let's take management out of this client and make it available for free.
I am not talking about the Eclipse RCP which is available to anybody to build great applications with. What I am talking about is a real client, that everybody could use right away. It should only use open and standardized protocols. Use the excellent design work done for the Workplace Managed Client. Here is a list of capabilities:
Mail: Talk to any POP3 and IMAP server and manage mail on the client or the server, send outgoing messages via SMTP, including connections protected by SSL/TLS
Calendar: Manage calendars in the iCal format, subscribe to public iCal calendars and publish your own calendars via FTP and WebDAV
Intant Messaging: Connect to any XMPP server, including Google Talk
Contacts: Manage addresses in vCard files, integrate mail and instant messaging adresses and make them available to the other components
Productivity applets: Let users work with office documents, preferably but not necessarily limited to the Open Document format
RSS reader: 'nuf said
Connectivity: Open up APIs especially in calendar and address book, so that people can extend the client to sync data with mobile devices
Once this client is built and released, people can go wild extending it with desktop wikis, mindmap components, blog editors, music libraries, Flickr frontends ... Use your imagination.
And if customers want the real thing, they can turn to IBM and buy Workplace. Users would like it because they already used it at home.
OK, this would not be free for IBM to build. But there is some money to be saved by not rebranding products every other year. Should be enough to pay for this development.
How does that sound?
by Cem Basman
Das Debakel:

Italien - Deutschland

1 : 0 Gilardino (4.)
2 : 0 Luca Toni (7.)
3 : 0 De Rossi (39.)
4 : 0 Del Piero (57.)
4 : 1 Robert Huth (82.)
Das war's wohl. Da reichen keine 100 Tage, um das wettzumachen. Hilflos, wehrlos und willenlos. Die Mannschaft hat zwar katastrophal gespielt, aber die Verantwortlichen haben sie zusammengestellt und vorbereitet. Spieler, die in der Liga halbwegs vernünftig spielen können, verlernen plötzlich nicht alles, wenn sie das Nationaltrikot überziehen. Klinsmann & Stab haben heute abend ihren letzten Kredit verspielt.
by Cem Basman
The obvious found at disobey:

Yahoo vs. Google: An Evolutionary Timeline MIT's John Maeda has delved deep into the Internet Archive to create a fascinating year-by-year, side-by-side comparison of the home page layouts of Yahoo and Google.
by Cem Basman
Note to myself: Today is March, 1st ... marchFiRST comes to my mind ... and thanks to a quick google I found the Museum of E-Failure and their collected universe of ghost sites ... marchFiRST was one of the most brillant branding names in the last twenty years. A brilliant bubble burst at the end. A big bang. Boombastic. Like new years eve in spring time ...
by Cem Basman
If you are in the telecom and internet industry you probably should know Om Malik's blog GigaOm (#66 of Technorati Top 100 Classic). He is now extending his in-depth scope to the emerging German markets and therefore in the need to expand his team of authors:

If you are a reader based in Germany, and would like to contribute to GigaOM on the latest developments in Germany, drop me a note with "contributor" in the subject line.
German broadband experts, time to introduce yourself to Om! And don't forget the hat tip ...
by Volker Weber

Photo: Tobias Steinhoff
by Volker Weber
I like one off postings like this one on boingboing. It's world's number one blog. And still, they have not seen everything :
First of all, the video is from the turn of the century. And then, Jardin is a common french word for garden. How do you call somebody who only speaks one language? ;-)

by Volker Weber