December 2006
by Volker Weber
December 31, 3am. 11 degrees Celsius is 52 degrees Fahrenheit. In the middle of the night.
by Volker Weber
I have moved a few things around. If the site looks funny, please load and reload the stylesheet.
by Volker Weber
Qusay Saddam Hussein al-Tikriti dead. Uday Saddam Hussein al-Tikriti dead. Abu Musab al-Zarqawi dead. Saddam Hussein Abd al-Majid al-Tikriti dead. Hundreds of thousand of civilians dead.
So far the strategy is not working. And killing the next guy won't either.
by Volker Weber
by Volker Weber
... for a press release. If you want nobody to notice, that is. It's even dated to come out on the weekend. Which makes it almost invisible. Update: It is invisible.
by Volker Weber
by Volker Weber
by Volker Weber
White earphones are the hallmark of iPods. But they are not all the same. I preferred the original ones (left) over the in-ear phones (middle) that Ute used ever since she received a pair from Martin. Hers are on a lanyard which holds her iPod nano. Today Anna gave me the headphones which came with her new iPod nano* (right). And they fit my ears much better than the original ones. They are a bit smaller and more ergonomically shaped. I don't think they sound any better, they are just more comfortable.
If you want to improve the sound you need to go for serious headphones. I recommend the Koss PortaPro. A few years ago I received a pair from Ute and I have since broken it twice. Koss has a lifetime warranty, so you just send them in, and they repair or replace them, no questions asked.
If you don't like the Koss styling, and I cannot really blame you for that, check out the Sennheiser PX 100. They cost about the same as the PortaPro and sound almost alike, but they don't come with the lifetime warranty.
These would probably be my favorite "headphones", but so far I have not had the opportunity to check them out — but I have the iPod that goes with them:
*) Anna is not without earphones. :-) She has the same new shape on a lanyard. You would think that those fit on both the old and the new nano. But they don't. Although they share the same connectors, they are spaced differently. If you bought a lanyard for your old nano, you cannot continue to use it on the new. If you buy a new pair, make sure it fits the model of iPod you have.
by Volker Weber

Photo: Jon Schulst
by Volker Weber
Ute now knows where she will be in the last week of January. :-)
by Volker Weber
The Mac community has started to distribute the Notes 7 client for Mac OS X, which they can neither download as a demo from IBM nor from their own IT department. The reactions I see so far are very positive.
As long as your software is available on the torrent, by definition it is not dead. ;-)
by Volker Weber
by Volker Weber
Brown was admitted to the Emory Crawford Long Hospital in Atlanta, Georgia on December 24, 2006 after a dentist visit where he was found to have severe pneumonia.[7] Brown died the next day on December 25, 2006, around 1:45 a.m. (06:45 UTC),[2] at the age of 73. Brown is remebered amongst peers and fans for his far reaching influence and commitment to his music.
by Volker Weber
Thank you. Thank you. Thank you. Thank you.
Thank you for reading vowe.net. Thank you for all your cards. Thank you for all the presents*. And thank you for your friendship.
by Volker Weber
Windows Vista includes an extensive reworking of core OS elements in order to provide content protection for so-called "premium content", typically HD data from Blu-Ray and HD-DVD sources. Providing this protection incurs considerable costs in terms of system performance, system stability, technical support overhead, and hardware and software cost. These issues affect not only users of Vista but the entire PC industry, since the effects of the protection measures extend to cover all hardware and software that will ever come into contact with Vista, even if it's not used directly with Vista (for example hardware in a Macintosh computer or on a Linux server). This document analyses the cost involved in Vista's content protection, and the collateral damage that this incurs throughout the computer industry.
Repeat after me: DRM is bad for the customer.
[via Miquel]
by Volker Weber
by Volker Weber
Dear launch2net, if there is one thing* that drives me mad about you, it is this dialog. Yes, the phone you have configured is no longer available. Yes, you need to find a new one. Yes, you may start the configuration. Then you can't find anything and you fail. Then you go back to the application, and yes, the phone which is configured is no longer available. Yes, you need to find a new one. Yes, you may start your configuration. Ad infinitum.
OK, I am switching phones and SIMs faster than most other users. But I can help you. I know which phone to use. Just let me pick it from the Bluetooth favorites.
*) There is one more thing: Waiting for the Connect button to become active. Let me click it when you are not ready. And then connect when you are.
by Volker Weber
by Volker Weber
Apple has published the first Dashcode beta. Brace yourself for an incoming wave of cheesy widgets. It's gotten to easy to build one. :-)
by Volker Weber
by Volker Weber
Revenue for the third quarter of fiscal 2007 was $835.1 million, up 26.8% from $658.5 million in the previous quarter and up 49% from $560.6 million in the same quarter of last year. The revenue breakdown for the quarter was approximately 75% for handhelds, 17% for service, 5% for software, and 3% for other revenue. Approximately 875,000 BlackBerry subscriber accounts were added in the quarter. At the end of the quarter, the total BlackBerry subscriber account base was approximately 7 million.
5% software revenue, 75% hardware? I have a suggestion: give away the server for free. Let IBM bundle it with Domino. And Microsoft with Exchange, if they feel so inclined, which I doubt. And then add lots and lots of new subscribers and sell handhelds as fast as you can.
by Volker Weber
I have no idea when Lotus is going to tell you, but here are the 2007 Lotus Awards:
Congratulations to the winners. I have not listed the runner-ups, only because I was too lazy to do somebody else's job. ;-)
Update: Chris wasn't as lazy as I was and listed the finalists.
Update: After only one day, Lotus has posted the awards. And much better than last year. They now list the products and link to the vendor. A welcome improvement over Lotusphere 06.
by Volker Weber
Die Zukunft soll man nicht voraussehen wollen, sondern möglich machen"
— Antoine de Saint-Exupéry
by Volker Weber
Suit #1: I was so jet-lagged when I got back from vacation this summer.
Suit #2: Oh, man, I hate when that happens. Where did you go?
Suit #1: We took the kids down to Florida for a few weeks.
Suit #2: Yeah, that's a long-ass way away. What's the time zone difference there?
Suit #1: I'm pretty sure it's, like, seven hours.
Suit #2: That makes sense. It's like, almost in Mexico, right?
Suit #1: No, idiot. Florida's the other way!
Suit #2: Really? My bad.

--Times Square

by Volker Weber
by Volker Weber
Cento dieci. Hah. Aber Apalania Ex Pamena? Keine Ahnung. Bleibt wohl bei einer. ;-) Danke, Jungs!
by Bruce Elgort
Julian Robichaux and myself interviewed Ian Smith and Craig Schumann from Teamstudio who make developer tools for Lotus Notes and Domino. Their tools offer developers Lotus Notes source code control, check-in/check-out, design search and replace, and lots of other great things.
Also in the podcast is an interview with Rob Novak and Viktor Krantz from SNAPPS where we talk about the recent release of their free QuickPlace templates - QDoc, QWiki and QLog. In another segment of the show Carl Tyler and I talk about Instant-Technologies free Instant Meeting Assistant product as well as Instant's attendance and participation at Lotusphere 2007. John Roling also gives us an update on all the latest project releases over on the OpenNTF site.
All in all a great podcast to finish out 2006.
by Volker Weber
IBM has finally released the much anticipated Notes 7 client for the Mac. It is a huge improvement over the neglected 6.x client. Notes 7 comes as a Universal Binary for PowerPC and Intel Macs, so it no longer requires Rosetta on the Intel Macs. You need to be running the latest version of Mac OS X.
Biggest omission: It still does not run Java agents. Would be awfully nice of IBM to explain why Java is missing.
by Volker Weber
Exactly three weeks ago I had the sudden urge to get a new Macbook for Ben, a machine he has always longed for. I remember that I asked Bruce what we could possible do. We agreed to chat later during the day. Before that could happen, I thought I might ask the community to give something back — the mb4bp (MacBook For Ben Poole) campaign was born.
Little did I know about the overwhelming response. Within a few minutes Bruce had chipped in with a substantial contribution, only to be followed by a generous member of the community who gave an even larger sum. I cannot name names, but both Ben and I are very greatful for his contribution.
It turned out I needed to accept six more contributors to fill the 20 available banner slots. In five hours flat we were sold out. And even after that, the money came in from other people who wanted to be part of this.
Today marks the last day of the campaign. I have built a few banners for people who did not deliver one. This has been a winning situation for everyone involved. Some of the contributors got extra business through their banners, everybody had the opportunity to give something back, a few even made additional business through the banners on this site.
You have all made somebody very happy. He still cannot believe what has happened:
by Volker Weber
My father once taught me the best way to tell everybody that your business isn't going well: Cut back on Christmas expenses. No personal greeting cards, no wine, no small presents.
He retired before he ever got to see Christmas press release mail with animated GIFs downloaded from the Internet, sans personal salutation. Rest assured I am not blaming people who try to make something out of nothing.
by Volker Weber
Bernd Oswald schreibt Klartext:
Deutschlands zurzeit berühmtester Hartz IV-Empfänger hat die Chuzpe, Ministerpräsident Beck abblitzen zu lassen. Den vier Millionen Arbeitslosen in diesem Land erweist er so einen Bärendienst.
Ich frage mich, wer einen Arbeiter mit Sprecherin braucht. Wie stand noch so schön auf seinem Button? Arbeit ist Scheiße. Und das finden die meisten Arbeitslosen keineswegs.
by Volker Weber
AOL now shows the proper Sametime icon instead of the Microsoft Office icon for those who use the Sametime Gateway.
[via Chris]
by Volker Weber
I am getting good mileage out of the Rhapsody subscription which Gregg gave me.
by Volker Weber
by Volker Weber
Surprise package in the morning. And here is what was inside:
by Volker Weber
Not an Apple though.
by Volker Weber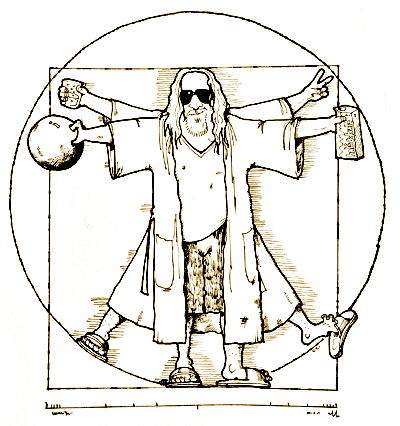 by Volker Weber
by Volker Weber
Very impressive demo of Microsoft Outlook Web Access 2007.
[via Peter]
by Volker Weber
by Volker Weber
I skimmed through this week's logfile and by sheer incidence found a BlackBerry device which should not exist, Then I enumerated the whole lot and found two more. Can you tell?
BlackBerry6710/4.0.0
BlackBerry7100/3.8.0
BlackBerry7100/4.0.2
BlackBerry7100/4.1.0
BlackBerry7100i/4.1.0
BlackBerry7130/4.1.0
BlackBerry7130e/4.1.0
BlackBerry7230/3.7.0
BlackBerry7230/3.7.1
BlackBerry7230/4.0.0
BlackBerry7250/4.0.0
BlackBerry7250/4.1.0
BlackBerry7290/4.0.0
BlackBerry7290/4.0.2
BlackBerry7290/4.1.0
BlackBerry7520/4.1.0
BlackBerry7730/4.0.2
BlackBerry8100/4.2.0
BlackBerry8100/4.2.1
BlackBerry8700/4.1.0
BlackBerry8700/4.2.1
BlackBerry8703e/4.1.0
BlackBerry8707/4.1.0
BlackBerry8800/4.2.1
by Volker Weber
by Volker Weber
Bummer. That would have been fun, but there are at least two more conferences I would need to attend in this week.
by Volker Weber
I was talking to Thomas about some annoyances in OS X, like the missing maximize button. (Here is a solution). And then I thought about some really great things. Like spell checking everywhere, or auto completion of words. Just hit Esc (or Alt-Esc) and OS X will give you a pick list of words to complete what you are currently typing:
Neat, isn't it?
by Volker Weber
Software withdrawal and service discontinuance: IBM Workplace Messaging
For the software museum:
by Volker Weber
Little boy buying a soda: Can I drink mine inside a paper bag like Daddy does?
— Church & Chambers
by Volker Weber
Spiegelkritik zitiert aus einem Buch von Julia Bönisch:
Der Großteil der Redakteure "trudelt gegen neun Uhr ein" und bleibt bis 18 Uhr. Wirtschaft und Panorama machen um 20 Uhr Schluss, das Politik-Ressort eine Stunde später. Danach übernimmt der Nachtredakteur, der intern "Nachtschwester" genannt wird und oft ein jobsuchender Absolvent einer Journalistenschule oder ein ehemaliger Praktikant ist. Die Nachtschwester bleibt in der Regel bis halb eins.
Die besonderen Leistungen der Nachtschwester haben wir hier ja schon mehrmals gewürdigt.
by Volker Weber
There seems to be a problem with BlackBerry Internet Service and Google Mail. I am receiving mail every six hours only. 3:33 and 9:33 today. In 43 minutes there should be another batch.
Update: Back to normal. It's really interesting to see how dull the Pearl is if it does not have instant email. ;-)
by Volker Weber
by Volker Weber
Travelling by train lets me do things that would be impossible with a car. Like travelling 800 km in one day and still having a long und useful meeting. While the way home was working absolutely perfectly with all trains running on the minute, I was lucky this morning to have taken the earlier train and not the one which would have brought me there just in time. I switched from a delayed IC to a commuter train, only to have this train sit at the platform and let the IC pass. This bad call did not hurt me in the end, because the ongoing train was delayed by 20 minutes, which built up to 30 minutes until I reached my destination.
Roundtrip less than twelve hours with four hours on site. And I was able to get a lot of stuff done.
by Volker Weber
Some interesting quotes from Groklaw:
Valentine's order requires employees to get rid of all E-mail after 30 days no matter where it is. And it is unequivocal. Mr. Allchin, who is group Vice President, Platforms Product Group, approves of Mr. Valentine's order and sends another follow-up E-mail on January 23, 2000. This is Plaintiffs' Exhibit also 6704. He says, "being even more hard core, this is not something you get to decide. This is company policy. Do not think this is something that only applies to a few people. Do not think it will be okay if I do this, it hasn't caused any problems so far. Do not archive your mail. Do not be foolish. 30 days."
This isn't done to save storage. The ultimate motive is not to leave traces:
This is Plaintiffs' Exhibit 7361. This is the job description for Bill Gates' technical assistant, and it says, it is a corporate policy not to make a permanent record of Bill's works.

This task of making sure there is no permanent record of Mr. Gates' work is left to this technical assistant. The job duties of the technical assistant require him to delete E-mail files from Mr. Gates' computer weekly.
This is the most interesting one:
Exhibit 7264. Almost three years ago, on January 7, 2004, Jim Allchin, the senior executive at Microsoft, sent an E-mail to Microsoft's top two executives, Bill Gates and Steve Ballmer, and the subject was losing our way.

Mr. Allchin says, I'm not sure how the company lost sight of what matters to our customers, both business and home, the most, but in my view we lost our way. I think our teams lost sight of what bug-free means, what resilience means, what full scenarios mean, what security means, what performance means, how important current applications are, and really understanding what the most important problems our customers face are. I see lots of random features and some great vision, but that does not translate into great products. He goes on to say, I would buy a Mac today if I was not working at Microsoft.
I don't think that Gates and Ballmer necessarily agreed. But I did. ;-)
by Volker Weber
Thomas Schulte, one of the authors of !!HELP!!, has started a new blog. With 18,000 downloads !!HELP!! is the single most often downloaded template on OpenNTF.org. That is 50% more than the successful OpenNTF Mail Experience.
If you develop an application like this for the Notes client, you will discover quite a few things that do not work as advertised. However, Thomas has not been very successful in helping Lotus fixing those issues, maybe because he is not "a large Notes customer". Now he figures that there will be more attention if he raises them publicly. Thomas says he has stories for at least a year. A must read for Notes developers. It helps if you understand German.
His blog is called "We love Notes, but ..."
by Volker Weber
[Thanks, Jan]
by Volker Weber
Here is an interesting way to learn where the innovation is happening. The Domino team explains (emphasis mine):
Domino 8 is 100% Domino - no 'ifs' or 'buts'. It will run all your existing Domino applications and email. It is a regular in-line upgrade from earlier releases - no rip-and-replace of servers is required. Domino 8 has no hidden prerequisites or new requirements for you to install (IBM WebSphere Application Server, IBM WebSphere Portal Server, and IBM DB2 are all optional extras you can chose to deploy). Nor does it require that you deploy any of our collaboration products such as Lotus Sametime, Lotus Quickplace, or Activities.
Chris Reckling expands:
Activities does require WAS to run, but that IS optional. Besides, Activities is basically a pure Web 2.0 app that can be used in lots of different contexts, both with Notes and standalone.
I hope this makes it crystal clear that Activities is not a Notes/Domino application. It runs on WebSphere Application Server, it requires WebSphere Application Server, and it has the characteristics of a WebSphere application. Notes 8 (the Eclipse version) will be able to run it, much like Notes 7 can run browser applications.

Screenshot IBM, June 2005
I advise you to visit the Research lab at Lotusphere. For the last few years almost everything there has been running on WebSphere.
[Thanks, Ingo]
by Volker Weber
Chris Linfoot writes that he has declined the Internet Explorer 7 upgrade. Time to look at the browser stats again:
Almost two out of three Firefox users have upgraded to version 2. Internet Explorer shows the opposite picture. Only one in four is on the latest version:
by Volker Weber
This spambot would have dumped 1000 spam comments a day into the site. As you can see, it is not checking results at all. It just keeps on hitting the site. Since it is changing its IP address over and over again, the spammer is using a botnet. All bots use the same open proxy.
Next line of defense: Deny all open proxies.
by Volker Weber
Today marks the day of the first Christmas card received at vowe's magic flying circus. And it was accompanied by an excellent CD. It's already playing from the Sonos. Thank you, thank you. Last year we received a ton of cards, and we are always very fond of them.
by Volker Weber
by Volker Weber
It looks like some agencies start to target bloggers with their customers' products. I generally like this idea, since I write about stuff. And if people send me products, then I have more stuff to write about. However, I found these item quite odd:
Dragon Naturally Speaking 9
HP Bluetooth PC Card Mouse
Both agencies hope that the products are being blogged about. HP even has instructions on how to blog about the product. Nuance has a campaign "Give Voice To Bloggers":
Die Idee ist, dass Sie ihre Ehrfahrung mit der Software anhand mehrerer Einträgen schriftlich festhalten (zum Beispiel: einmal wöchendlich). Wir würden Sie auch darum bitten, ein Logo mit dem Text "Powered by Dragon" mit einem integriertem Link (Nuance Website) auf Ihre Seite zu stellen.
This all looks a bit clumsy. Anyway, both products won't work with a MacBook. The software only runs on Windows, the mouse needs a PC card slot, which only old PowerBooks have. The mouse is actually a nice idea. It stores (and charges) in a PC card slot:
After thinking about it for a while, I see one problem however. The PC card slot is powered down when you don't run the computer. And if you do run it, you may want to use the mouse. When do you want to charge it then?
Here is something I could actually put to good use: an Infrant ReadyNAS. Does anybody want to offer that? ;-)
by Volker Weber
Chris Miller has the Sametime Gateway running. Here is how he displays on the outside world.
[via Chris]
PS: Unsubstantiated rumor from the beta: there were some seven customers on the test, three of them got it working, only to notice it had already shipped. This would explain. ;-)
by Volker Weber
Mikkel Heisterberg has found an interesting vulnerability in the Notes Java API. He depends on replacing Notes.jar on the server (or the client), and then he can make unrestricted calls even when he is only allowed restricted ones. Replacing a locked file is a pretty steep prerequisite, but once it is done, nobody knows you are a dog, err, nobody sees what you are doing. What can IBM do? Sign the Notes.jar and make sure it's got the right one. On the Mac you are safe, because it does not even run Java agents ...
by Volker Weber
Das Handelsblatt berichtet:
Bundeskabinett stoppt Rauchverbot

Das von einer Expertengruppe der Koalition geplante bundeseinheitliche Rauchverbot in Gaststätten und Schulen ist nach Informationen des Handelsblatts endgültig vom Tisch.
Diese Woche wieder beobachtet: Kommt ein Freund zum Mittagstisch, wedelt mit der Hand, weil die Luft so verqualmt ist, setzt sich hin und raucht drei Kippen in Folge. Mir wäre lieber, er würde furzen.
by Volker Weber
Damien has written an excellent piece called "Domino sucks?". I think it takes somebody from inside, who no longer works for IBM, to speak out:
But if these guys are frustrated with IBM, you should talk to some of IBM's ex-Iris developers who lived through the whole Workplace fiasco.
Try to find an IBM blogger to call Workplace what it is. It's DoesNotWorkplace for a reason. Speaking about Notes:
What is it about the platform that makes it such a continued success? Is it the fat Notes client? Does it's UI do something other fat clients don't do? Snappier? Better UI? Better text editor? Is it the PKI security? Is it the IDE? Is the management tools? Better support for industry standards? What exactly is so unique about Notes and Domino that keep it in demand?

Here is the answer: It's the database. The Notes database model is simple and functional with built-in security and bidirectional replication. The implementation is solid, if limited, and performs pretty damn well. It easily solves many problems that are nightmares to deal with in SQL.
by Volker Weber
Zwei Studenten vor mir, die eine ganze Menge Flaschen hatten. Auch nach dem zwanzigsten Rauswurf haben sie nicht kapiert, dass die Flasche nicht zusammengeknittert sein darf.
by Volker Weber

Photos: Karsten W. Rohrbach
by Volker Weber
I am currently receiving 400 more than a thousand spam messages a day. And Google Mail does a pretty good job of catching them. I only had 16 false negatives and zero false positives today. My Collax Business Server was even better. Only one false negative and zero false positives. At least so I hope. ;-)
by Volker Weber
[Thanks, Florian]
by Volker Weber
15 free MP3 tracks from Ben Westbeech, Briony, Cris Tanzi, Divas Harmony feat. Kayla & Trip, Golden Era of Sound feat. Dionne Charles, Granufunk & Sonny Plankton, Kristin Hild, Lady Destiny, Layonne & Krako, My Toys Like Me, Reebosound, S. Maily, Stee Downes, Super Star Planet, Switch.
[Thanks, Greg]
by Volker Weber
Gregg Eldred has given me the first Christmas present this year: six months of Rhapsody service for my Sonos. As I told you recently, Rhapsody won't let me sign up from here, but if somebody does it for me then I can use it just fine. Just had to enter my user account and password into the Sonos Desktop Controller preferences and I was good to go. Thank you, Gregg. Much appreciated.
by Volker Weber
I have been playing around with the Nokia E61 for half a week now. And I find it quite amazing. Excellent reception and battery life, large screen and a full keyboard. The shell is constructed from magnesium alloy, not some fake metal plastic. If it would not be labeled Nokia, I would have guessed it was being built by HP. The old HP. Most people won't like it for the size. It is quite wide, but thin. Too much weight to put it in a shirt pocket.
But if you are looking for a real road warrior with UMTS, GPRS and Wifi, you should seriously consider the E61. It will either run Blackberry Connect, or Microsoft ActiveSync (against Exchange only). The mail client also does IMAP with the IDLE command, so you get notified immediately when mail arrives at your account.
Since I have the nova media phone plugins installed the E61 was immediately recognized in iSync. Syncing over Bluetooth was a breeze. What I don't like at all is that all day events in iCal get synced as 0:00 to 23:59 meetings.
Connecting to a Wifi network is also easy since the device helps you find the currently available networks. Establishing a list of known networks however is very complicated. There are just too many places. Connections, settings, connection manager and on and on and on. VoIP is even harder. There is a client on the device but it asks questions for which I have no answer. Maybe they have done this on purpose to discourage people from using VoIP.
Launch2net was a little bit more difficult to set up. The software puts you out of the drivers seat. You can't tell it "don't bother finding my phone, I have a different one". Anyway, after upgrading to the latest version I was finally able to convince the software to try a different phone. And then it just worked:
After installing Blackberry Connect, I found one very annoying issue. There is no "Mark messages read" as in an IMAP/POP account. Now I have 340 unread messages in my inbox and the only way to make them show as read would be to actually open them.
Current verdict: Excellent phone for people with a mobile flat rate. Not so nice as a Blackberry replacement.

by Volker Weber
by Volker Weber
On June 29, I sent an email to two IBM press persons, one of them I have known for many years. I received an answer from her within two hours. The other person replied 5 minutes ago. 5 months, 5 days, and 25 minutes - that is a record.
I am scheduling a reply for May 9th. ;-)
by Volker Weber
Windows Connected reports that an illegal KMS server appears on the Internet:
The business launch of Windows Vista is only a few days behind us and already the attempts to pirate Windows Vista are underway. Recently I stumbled on news of a rogue KMS servers that has appeared on the internet with information on how to activate a copy of Windows Vista VL against the server. Once activated your illegal copy of Windows Vista will be good for 180 days before it needs to talk to the KMS server again.
Let me try a prediction: The first users of Vista will be those who install absolutely everything with a higher version number, if only to impress their friends. This wave of people will rely on dodgy "cracks" for Vista, which gives crackers an excellent opportunity to install deeply rooted malware into those systems. Way beyond the reach of the PC owners. They will also install from images circulated on the network, which may already have lots of trojan horses slipstreamed into the installer.
Early next year we will see the second wave: People who get Vista with their new computer. And once they connect to the Internet, things will get interesting.
Update: This was quick: Windows Vista crack is actually a trojan
by Volker Weber
Last year I awarded Vik Naik of salesplace.com with the First Lotusphere Spam award. It looks like he is still with the company:

Sometimes it is really easy to avoid a vendor.
by Volker Weber
Important update on the mb4bp campaign: Apple has delivered. And Ben is one happy camper.
by Volker Weber
by Volker Weber
De magnifiques photos de la Tour Eiffel prises par Alan Lepofsky
[Merci, Claude :-)]
by Volker Weber
"Wir haben einen Weg gefunden, der den Nichtraucherschutz in Deutschland deutlich verbessert und der mehrheitsfähig ist", sagte Caspers-Merk. Von den geplanten Verboten ausgenommen sind der Politikerin zufolge Bars, Nachtclubs, Kneipen oder auch Bierzelte.
Ich denke, das muss statt mehrheitsfähig heißen: "... der auch von der Lobby geduldet wird".
Was die Schotten, Iren, Finnen, Italiener, Spanier, Norweger oder Schweden hinkriegen — eine klare, einfache Regelung — kriegen unsere Politiker noch lange nicht gebacken.